Railroads owe an obligation to their employees to maintain certain standards of safety. Railroad companies must take into account the safety issues that can arise due to weather. While Amtrak and old Conrail divisions in the North may be better equipped at responding to safety issues that snow can cause for railroad employees, Norfolk Southern and CSX officials in Southern regions are more likely to overlook problems that snow can cause for employees.
If a Railroad company fails to maintain safe working conditions, a Court can hold them liable for injuries that result from those failures. Weather conditions often play a large role in the job hazards that a railroad employee faces. The Federal Employers Liability Act (FELA) and the Locomotive Inspection Act ("LIA") (49 USC § 20701) require railroads to ensure that train engines and their parts:
(1) are in proper condition and safe to operate without unnecessary danger of personal injury;
(2) have been inspected as required including regulations prescribed by the Secretary of Transportation; and

(3) can withstand every test prescribed by the Secretary.
The LIA rule means that the locomotive cab must be kept free of ice and other slip and fall dangers. Employers in regions familiar to cold weather tend not to underestimate the precautions necessary to maintain a safe engine cabin work environment in snow. However, railroad supervisors operating mostly in Virginia and North Carolina may be less prepared for snow and ice, which can cause major safety hazards for railroad workers including train crews.
Railroad companies have a duty to inform employees of any hazards that may arise due to weather, even when an employee may already be aware of the hazard. Employers also have a duty to inspect the workplace to confirm it is free of hazards. If a cold weather hazard causes an injury to an employee, and the employer should have discovered the hazard through reasonable inspection, the employer probably will be held liable.
Examples of the kinds of dangers in winter to engineers, conductors and other transportation crew include iced over, frozen ladders and exterior parts of cars and equipment. All crafts should be issued "creepers" or some footwear that is suitable to move around in cold weather when ice or snow is present. Parking lots and all areas where employees need to walk must be addressed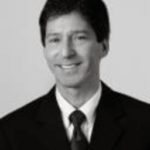 Rick Shapiro has practiced personal injury law for over two decades in Virginia, North Carolina, and throughout the Southeastern United States. He is a Board Certified Civil Trial Advocate by the National Board of Trial Advocacy (ABA Accredited) and has litigated injury cases throughout the eastern United States, including wrongful death, trucking, faulty products, railroad and medical negligence claims. His success in and out of the court room is a big reason why he was named 2019 "Lawyer of the Year" in railroad law in U.S. News & World Report's Best Lawyers publication (Norfolk, VA area), and he has been named a "Best Lawyer" and "Super Lawyer" by those peer reviewed organizations for many years.