Despite knowing about the hazards and health risks associated with asbestos since the 1930s, big railroad corporations like Norfolk Southern (NS), CSX, and Conrail routinely fight to deny compensation for their own rail workers stricken with the horrible asbestos-related cancer known as mesothelioma.
Our firm has handled numerous mesothelioma cancer cases and we have witnessed the delay tactics used by railroad defense attorneys to avoid paying damages. For example, our FELA law firm represented two workers employed by a Class One railroad. Each of the workers were conductors and switchmen employed by the railroad for over 20 years. Both rail workers contracted mesothelioma and believed it was due to exposure to asbestos while on-the-job.
The railroad defense lawyers tried to argue that no asbestos was in any of the products and equipment conductors or switchmen would have been normally exposed to on a daily basis, or at least that the worker could not prove the exposure. However, we retained key experts in the field of industrial hygiene who reviewed many internal railroad documents and invoices and concluded that the workers were clearly exposed to asbestos in their work activities. Essentially, the railroads were trying to disavow the long history of asbestos use by most railroads and present a misleading story about being asbestos-free. We eventually arrived at settlements for the cases, but both of the rail workers stricken with mesothelioma died before their respective cases were resolved.
We were glad to see some semblance of justice achieved, but it was with a heavy heart that our clients and friends were not there to see the case come to a conclusion. The railroaders' families wives and children at least got some compensation for the loss of life of the men.
Unfortunately, this story is typical. Railroad companies routinely fight mesothelioma claims tooth and nail. The carriers and their claims departments usually also blame the person they killed by saying their having smoked is the only reason they died prematurely. That is why it is so important for railroad workers to be properly represented by attorneys who have actual experience litigating asbestos and mesothelioma claims.
My law partner, Rick Shapiro, recently published anarticle about how important it is to level the playing field between a big corporation and a salt-of-the-earth worker who was hurt or contracted a debilitating disease while on the job. Take a look at the article to learn more about why consulting with a mesothelioma lawyer probably makes sense.
About the Editors: Shapiro, Cooper, Lewis & Appleton personal injury law firm (VA-NC law offices ) edits the injury law blogs Virginia Beach Injuryboard, Norfolk Injuryboard, and Northeast North Carolina Injuryboard as a pro bono service to consumers.
PA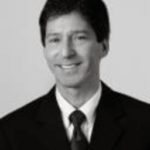 Rick Shapiro has practiced personal injury law for over two decades in Virginia, North Carolina, and throughout the Southeastern United States. He is a Board Certified Civil Trial Advocate by the National Board of Trial Advocacy (ABA Accredited) and has litigated injury cases throughout the eastern United States, including wrongful death, trucking, faulty products, railroad and medical negligence claims. His success in and out of the court room is a big reason why he was named 2019 "Lawyer of the Year" in railroad law in U.S. News & World Report's Best Lawyers publication (Norfolk, VA area), and he has been named a "Best Lawyer" and "Super Lawyer" by those peer reviewed organizations for many years.