In March 2010, President Obama unveiled plans to open parts of the U.S. Atlantic coast for limited expansion of offshore oil and gas drilling, including areas off of the Virginia (VA)coastline. Then, the BP Deepwater Horizon oil rig explosion and massive spill occurred, now considered the nation's worst environmental disaster. This has proven that even the most modern oil drilling technologies are not fail safe. While plans to drill for oil off the Virginia (and realistically, North East North Carolina (NC) coast due to proximity) are currently on hold, they may eventually resume after the oil spill is contained and the public is reassured improved spill prevention precautions are now in place.
While an active oil industry provides jobs, workers should know about the risks and dangers of working on oil rigs–explosions and accidents in the Gulf and elsewhere have caused injuries, burns and loss of life. Because an oil rig is such a unique working environment, it poses risks of worker injury and death uncommon to other industries. Before the BP Deepwater Horizon explosion/accident occurred, federal regulators had already recognized the need to reform oil drilling/platform/rig safety rules. Offshore rigs and other structures present a host of dangers to workers either on the rigs or moving between them on boats/vessels/ships. Hazards include the following:
· Fire or chemical burns and injuries;
· Chemical explosions or other violent reactions from chemicals improperly mixed or stored;
· Inhalation of hazardous materials;
· Exertion strains and sprains;
· Slips, falls, and trips;
· Being struck by equipment;
· Improperly maintained or inadequate drilling, loading, or shipping equipment or vessels; and
· Mistakes, wrongdoing, or negligence by inexperienced or untrained fellow workers.
The U.S. Minerals and Management Service ("MMS") is currently developing regulations aimed at preventing human error on oil rigs. The agency identified human error as a factor in more than 1,400 offshore oil drilling accidents between 2001 and 2007, with many resulting in death. According to an MMS review published last year, 41 deaths and 302 injuries resulted from 1,443 accidents that occurred between 2001 and 2007. The majority of these accidents/accidental injuries were caused by a combination of human error and operational and maintenance problems. In response, the MMS is suggesting rules to limit human error. Skeptics criticize the rules, questioning the ability to control, regulate, and outlaw human error. Others claim the MMS is too cozy with the oil companies and their contractors. It is clear that changes are coming, and Congress is itching to enact "real" safety regulationis.
Injured maritime workers may file claims for compensation of medical costs, lost wages, and other damages under the federal Jones Act, while others injured on offshore oil rigs may file additional legal claims under other provisions of maritime law. Survivors of a worker killed on an offshore rig may also investigate the possibility of a wrongful death claim. Because of the complexity of cases that result from injuries on oil rigs, it is important that offshore oil rig workers seek the counsel of attorneys knowledgeable in maritime law.
About the Editors: Shapiro, Cooper, Lewis & Appleton personal injury law firm (VA-NC law offices ) edits the injury law blogs Virginia Beach Injuryboard, Norfolk Injuryboard, and Northeast North Carolina Injuryboard as a pro bono service to consumers.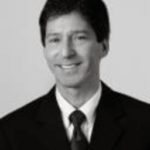 Rick Shapiro has practiced personal injury law for over two decades in Virginia, North Carolina, and throughout the Southeastern United States. He is a Board Certified Civil Trial Advocate by the National Board of Trial Advocacy (ABA Accredited) and has litigated injury cases throughout the eastern United States, including wrongful death, trucking, faulty products, railroad and medical negligence claims. His success in and out of the court room is a big reason why he was named 2019 "Lawyer of the Year" in railroad law in U.S. News & World Report's Best Lawyers publication (Norfolk, VA area), and he has been named a "Best Lawyer" and "Super Lawyer" by those peer reviewed organizations for many years.