The Jones Act, also known as the Merchant Marine Act of 1920, was passed to help injured seamen and their families. The Act also serves to protect U.S. interests within its own waters and ensures that the United States maintains a fleet of merchant ships.
The act was passed in response to concerns about the health of the merchant marine, and to establish protections for sailors. Prior to the Act, sailors injured on the job had few options for getting assistance or recovering damages.
Tug boat workers, those who work on tankers, freighters, riverboat casinos crew boats, offshore oil rigs, barges, ferries, shrimp boats, fishing boats, tanker, cargo ships, and water taxis and other floating/movable structures, as well as divers and underwater personal are considered seamen and typically covered by the Act.
The benefits of the Jones Act are extremely complex and mariner's who are eligible for claims, should always consult a maritime attorney familiar with the Jones Act to ensure proper handling of their case.
While the Act protects seamen hurt on-duty, it is different than workers' compensation. A seaman must prove negligence or fault on the part of the vessel's owners, operators and/or fellow employees by reason of defect, for a worker to recover under the Jones Act.
An injured maritime worker, under the Jones Act, may also make a claim against the vessel's owner on the basis that the vessel was not seaworthy. But, in turn, the employer is allowed to allege and argue "comparative fault" on the part of the employee. In this instance, comparative negligence could reduce the amount of damages the worker can recover due to their own negligence in contributing to the accident.
In most instances, if you are unable to work as a result of your injury, you are entitled to maintenance, a daily allowance of pay which is covered under the Jones Act. Your medical bills will also be covered, known as "cure" under this Act.
515 U.S. 347, 115 S.Ct. 2172 (1995) set a benchmark for determining the status of any employee as a "Jones Act seaman." Any worker that spends less than 30 percent of his time in the service of a vessel on navigable waters is presumed not to be a seaman under the Jones Act. Under the Act, an action may be brought to either a U.S. federal or state court. The seamen/plaintiff is entitled to a jury trial, a right that is not afforded in maritime law absent a statute authorizing it.
The Portsmouth Marine Terminal (PMT) in Portsmouth, Virginia (VA), which is accessed by waterways such as the Elizabeth River and Chesapeake Bay, has been the home facility to many victims of maritime accidents. Hampton Roads, VA is also home to Norfolk International Terminals (NIT) which does a strong business in the import of goods and the export of cargo containers and coal.
About the Editor: Shapiro, Cooper, Lewis & Appleton personal injury law firm (VA-NC law offices) edits the injury law blogs Virginia Beach Injury Board, Norfolk Injury Board, and Northeast North Carolina Injury Board as a pro bono service to consumers.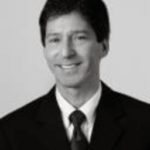 Rick Shapiro has practiced personal injury law for over two decades in Virginia, North Carolina, and throughout the Southeastern United States. He is a Board Certified Civil Trial Advocate by the National Board of Trial Advocacy (ABA Accredited) and has litigated injury cases throughout the eastern United States, including wrongful death, trucking, faulty products, railroad and medical negligence claims. His success in and out of the court room is a big reason why he was named 2019 "Lawyer of the Year" in railroad law in U.S. News & World Report's Best Lawyers publication (Norfolk, VA area), and he has been named a "Best Lawyer" and "Super Lawyer" by those peer reviewed organizations for many years.