Despite federal laws under the Fair Labor Standards Act and other legislation that regulate how and when overtime is paid to employees, violations by employers of these laws are not uncommon. Often, employees are not paid for the overtime they are entitled to. These violations of the law are known as "wage and hour violations" and the claims by employees are part of the next big wave of litigation in U.S. courts. Some of the employees affected by wage and hour violations are people in industries like commercial real estate or property management, where companies expect an employee to be on-call 24 hours a day – but the employers don't want to compensate their employees for this on-call duty. Some employers flatly refuse to compensate employees for fielding calls or emails from home. Although many employees have a legitimate claim to overtime pay, the economy has many staying quiet. Afraid of retaliation, employees ignore the violations, just thankful to have work. On the other hand, it is also likely that there are more violations than before the economic downturn because corporations have cut their work forces and are using productivity as a way of getting more done with fewer workers – even if it means violating wage and hour rules.
Just this month, the telecom giant AT&T's subsidiaries were hit with two new lawsuits for wage and hour violations. AT&T itself is also facing litigation over violations. The plaintiffs claim that AT&T's "Level One" employees are not paid overtime wages for work in excess of 40 hours a week and eight hours a day, do not receive mandatory meal periods and rest breaks, and that the company fails to keep accurate records of the hours these employees work. But AT&T is not alone. Costco, UPS, Valero Energy, and Northwestern Mutual Life also faced class action suits for taking improper action to cut overtime pay costs, such as improperly characterizing employees so that they would be exempt from overtime pay requirements. Other complaints include forcing employees to stay at work an extra hour for each shift – without pay. Last week, Cintas Corporation ended litigation by reaching a settlement and agreeing to pay $6 million in back wages and interest owed to about 500 California employees.
With big national companies, it is likely that if wage and hour violations are occurring in Norfolk, Virginia (VA), or your town, they are probably doing the same all across the country.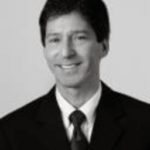 Rick Shapiro has practiced personal injury law for over 30 years in Virginia, North Carolina, and throughout the Southeastern United States. He is a Board Certified Civil Trial Advocate by the National Board of Trial Advocacy (ABA Accredited) and has litigated injury cases throughout the eastern United States, including wrongful death, trucking, faulty products, railroad, and medical negligence claims. His success in and out of the courtroom is a big reason why he was named 2019 "Lawyer of the Year" in railroad law in U.S. News & World Report's Best Lawyers publication (Norfolk, VA area), and he has been named a "Best Lawyer" and "Super Lawyer" by those peer-reviewed organizations for many years. Rick was also named a "Leader in the Law, Class of 2022" by Virginia Lawyers Weekly (total of 33 statewide honorees consisting of lawyers and judges across Virginia).