A Richmond Circuit Court jury has returned an $8 million verdict to a Richmond woman in a law suit against the Greater Richmond Transit Bus (GRTC), the company that provides mass transit throughout the Richmond, Virginia (VA) area.
The accident happened within sight of the Richmond, Virginia (VA) courthouse. The woman was walking to the Library of Virginia, where she is a research Liberian, when she was struck by a GRTC bus on Marshall Street. The accident caused her to suffer fractures in her right shoulder blade, back, right sacrum, and left hip socket.
Thankfully, she mostly recovered from her injuries; however, she incurred $180,000 in medical bills. The woman also suffered from post-traumatic stress disorder, depression, and anxiety. According to her lawyer, the extent of her mental anguish was so severe that she was advised by a counselor and a psychotherapist not to be present in the courtroom during the trial. She will require $400,000 for future medical treatment.
The bus company admitted liability for the woman's injuries and the jury returned an $8 million dollar verdict.
The lawyers at Shapiro, Cooper, Lewis & Appleton would like to congratulate Jason Konvicka on obtaining a strong result for his client. It was truly a job well done.
About the Editors: Shapiro, Cooper, Lewis & Appleton personal injury law firm (VA-NC law offices ) edits the injury law blogs Virginia Beach Injuryboard, Norfolk Injuryboard, and Northeast North Carolina Injuryboard as a pro bono service to consumers.
AC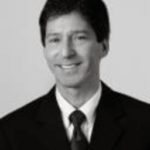 Rick Shapiro has practiced personal injury law for over two decades in Virginia, North Carolina, and throughout the Southeastern United States. He is a Board Certified Civil Trial Advocate by the National Board of Trial Advocacy (ABA Accredited) and has litigated injury cases throughout the eastern United States, including wrongful death, trucking, faulty products, railroad and medical negligence claims. His success in and out of the court room is a big reason why he was named 2019 "Lawyer of the Year" in railroad law in U.S. News & World Report's Best Lawyers publication (Norfolk, VA area), and he has been named a "Best Lawyer" and "Super Lawyer" by those peer reviewed organizations for many years.