HRT, which operates public transportation throughout Tidewater, had a big year in 2009. Hampton Roads Transit broke ground on The Tide light rail system in Norfolk, revised its bus routes repeatedly, expanded ferry services across the Elizabeth River and entered into preliminary planning discussions with city officials to bring light rail to Virginia Beach and Chesapeake.
The semi-private agency–it draws about 80 percent of its operating funds from federal, state and local governments–also just announced plans to move into a new headquarters complex in the heart of downtown Norfolk.
I have written before that providing comprehensive and state-of-the-art transit options is essential for the Seven Cities of Chesapeake, Hampton, Newport News, Norfolk, Portsmouth, Suffolk, and Virginia Beach. Every HRT or WAVE bus passenger, every ferry rider, and each future Tide commuter represents one driver not on some portion of Hampton Roads' dangerous and frustratingly overcrowded highways, bridges, tunnels and surface roads.
But mass transit is not without its own problems. Long considered a model of commuter rail safety, the Washington, D.C., Metro system has seen multiple deadly accidents this year. City bus crashes involving cars, bicyclists and pedestrians occur with alarming frequency. While the United States has, thankfully, gone some time without a truly tragic ferry accident, last week's capsizing in Bangladesh provided a shocking reminder of how quickly situations can turn deadly on even calm waters.
As HRT expands its network, then, it also needs to expand its focus on protecting passengers, operators and everyone else who shares Tidewater's roads and waterways. The transit agency has a strong safety record, but the chances for things to go wrong will grow in direct proportion to the growth of HRt's fleet and ridership.
As quasi-public entities, transit authorities like HRT often get the government's immunity from lawsuit or special limitations on liability for injuries they cause. I, as an accident attorney in Hampton Roads, VA, have made claims against HRT for injured bus passengers, however. These claims are allowed and treated just as any insurance case involving a traffic accident or improper operation of a vehicle. The duty of common carriers to protect riders' for safety are generally high.
I do hope, as a Norfolk resident, that HRT will increase its efforts on safety as its responsibilities increase and also that the agency keeps high insurance coverage so it is readyto deal with any tragic disaster that may occur. As a lawyer who represents folks hurt in mass transit and railroad crossing accidents, I know that the risks of death or serious injury are always present when trains and buses are mixed on busy roads with cars and pedestrians.
About the Editors: The Shapiro, Cooper, Lewis & Appleton personal injury law firm, whose attorneys work out of offices in Virginia (VA) and North Carolina (NC), edits the injury law blogs Virginia Beach Injuryboard, Norfolk Injuryboard, and Northeast North Carolina Injuryboard as pro bono services.
EJL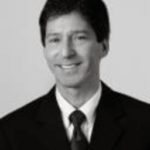 Rick Shapiro has practiced personal injury law for over two decades in Virginia, North Carolina, and throughout the Southeastern United States. He is a Board Certified Civil Trial Advocate by the National Board of Trial Advocacy (ABA Accredited) and has litigated injury cases throughout the eastern United States, including wrongful death, trucking, faulty products, railroad and medical negligence claims. His success in and out of the court room is a big reason why he was named 2019 "Lawyer of the Year" in railroad law in U.S. News & World Report's Best Lawyers publication (Norfolk, VA area), and he has been named a "Best Lawyer" and "Super Lawyer" by those peer reviewed organizations for many years.