In today's tough economic times, no one can really be certain about keeping their jobs. This truth hit the people of Franklin, Virginia (VA) very hard, when they learned that a local paper mill was closing. This mill employed over 1,000 people, all of which are now going to be without work.
Carroll Story, the president of the United Steelworkers local that represents the workers, said: "Right now, everyone is in a hole. They're in a daze, a dream. They're like, 'What happened?' "
"You have people here 30, 40 years, and this is all that they've ever done," said Story, 49, who has worked at the mill for 31 years. "It's going to be devastating to the community. There's not enough work in this area to absorb this work force."
The Memphis-based company, International Paper, has been closing several mills around the country, but shutting down the Franklin mill alone is going to account for more than 2/3 of the company's recent lay-offs.
While the laid-off employees will be getting severance packages, and job-placement assistance, it will be difficult for the surrounding community of Isle of Wight County, Virginia to absorb the new pool of labor. Thus, a community that has depended on this mill since 1887 is now going to be forced to undergo drastic changes.
The paper company's representatives claim that it was a difficult decision for them, and in no way reflected on the employees' skills or hard work, but many in Franklin are now bitter about the way big business has chosen profit over people. Often, a corporation, in selling a plant, will refuse to sell it to anyone who competes with the company pulling out in paper products which is likely the best use for the property and would be the easiest way to reuse the factory.
It is certainly a difficult situation for everyone involved, but my heart goes out especially to the citizens of Franklin, Virginia, who are the most recent victims of the recession and the greed of corporate America. Loss of your job is a devastating problem for a worker or family to face. Although the people of Franklin will survive this body blow, it is sad that the company did not do more to prevent this damage to people who had given so much to the business for so long.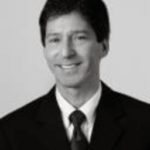 Rick Shapiro has practiced personal injury law for over two decades in Virginia, North Carolina, and throughout the Southeastern United States. He is a Board Certified Civil Trial Advocate by the National Board of Trial Advocacy (ABA Accredited) and has litigated injury cases throughout the eastern United States, including wrongful death, trucking, faulty products, railroad and medical negligence claims. His success in and out of the court room is a big reason why he was named 2019 "Lawyer of the Year" in railroad law in U.S. News & World Report's Best Lawyers publication (Norfolk, VA area), and he has been named a "Best Lawyer" and "Super Lawyer" by those peer reviewed organizations for many years.