With more Americans having to have two incomes to make ends meet, more and more people have to put their kids in daycare from early ages. Parents often assume that they are entrusting their child's safety to a responsible and caring adult, but this is sadly not always the case. Stories of children dying from neglect at daycares, or suffering from physical or sexual abuse at the hands of their work day guardians are becoming more and more frequent.
The story of a 22 year-old Virginia woman who is accused of "striking, slapping and sitting on" an 18 month-old baby at the daycare center where she worked is no exception.
According to a local news source:
Ila Howell of Suffolk, who worked at the First Baptist day care center on Main Street, is accused of striking, slapping and sitting on the child who was in the care of the center, said Debbie George, police spokeswoman. The incidents reportedly occurred in the last two weeks of October.
Police issued warrants for Howell's arrest Friday but could not locate her, George said. She turned herself in to police Saturday morning.
Howell faces three counts of misdemeanor simple assault. She was released from Western Tidewater Regional Jail on $1,000 bond.
This is a woman who was hired to be a caregiver to young children. The fact that she exhibited this type of aggressive behavior while on the job is inexcusable. What makes this story worse is that this daycare had already been investigated for inappropriate forms of discipline, but the complaints were thrown out.
We need to know that our children are safe, even when we cannot personally see to their safety. This is the responsibility of daycare owners and employees, and anyone who would shirk such an important responsibility should not be in the daycare business.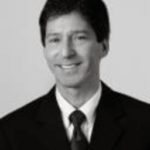 Rick Shapiro has practiced personal injury law for over two decades in Virginia, North Carolina, and throughout the Southeastern United States. He is a Board Certified Civil Trial Advocate by the National Board of Trial Advocacy (ABA Accredited) and has litigated injury cases throughout the eastern United States, including wrongful death, trucking, faulty products, railroad and medical negligence claims. His success in and out of the court room is a big reason why he was named 2019 "Lawyer of the Year" in railroad law in U.S. News & World Report's Best Lawyers publication (Norfolk, VA area), and he has been named a "Best Lawyer" and "Super Lawyer" by those peer reviewed organizations for many years.