The COVID-19 pandemic has changed the way many people are able to "meet" and communicate with each other. The pandemic has forced many people to work from home. There are also the millions of people who are unable to visit with family and friends "in-person" because of the steps we are all taking to keep our loved ones safe from the virus. This has all led to a new way of communicating: via video conferencing. One of the most popular platforms that this is being done on across the country and across the worlds is Zoom, but experts say this has caused another type of distracted driving.
Although there is less traffic on the roads because of the pandemic, distracted driving still remains a dangerous problem and a major cause of vehicle crashes. One organization, Zendrive, conducted a study that compared driving before the pandemic and during the pandemic. Researchers found that crashes per million miles had increased by 20 percent, speeding drivers had increased by 27 percent, and hard braking had also increased by 25 percent. Even more astounding is that the use of cell phones while driving has increased a whopping 38 percent.
It's important to remember that there are three types of distractions, manual, visual, and cognitive. Participating in a Zoom meeting while you are driving means you are engaging in all three of those types of distractions:
Manual: You are using your hands to fiddle with your electronic device to join the meeting instead of having them on the wheel.
Visual: You are glancing at the screen during the meeting, which takes your eyes off the road in front and around you.
Cognitive: You are taking at least some of your cognitive focus off of your driving in order to process and participate in the meeting.
Recognizing Distracted Driving
It is important as drivers that we always drive defensively, keeping in mind that no matter how carefully you drive and obey the rules of the road, many drivers we share the roads with do not. Recognizing the signs that a driver may be engaged in distracted driving activities can enable you to avoid driving in the same area they are in, therefore keeping yourself safe from a potential crash. Some of the signs include:
A driver that slows up and then speeds up again
A driver that swerves into other lanes without using turn signals
A driver that is constantly hitting their brakes
A driver that makes erratic driving moves
Seeing a glow of light (cell phone in use) when you are driving at night.
Let a Virginia Injury Attorney Help
If you have been injured in a crash caused by a driver who was texting and driving or some other distracted driving behavior, contact a Virginia car accident attorney to find out what legal recourse you may have. The legal team from Shapiro, Appleton & Washburn has been advocating for injured clients since 1985 and will do all we can to ensure you receive the best possible outcome under the circumstances of your case. If you would like to meet with one of our skilled Virginia car accident attorneys to find out how we can help, call us today at 800-752-0042 for a free case evaluation.
RELATED CONTENT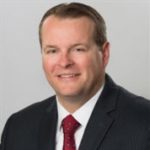 An experienced personal injury attorney with dual licensure in Virginia and North Carolina, Eric Washburn received a B.B.A. in Finance from James Madison University—initially worked in the information technology field before obtaining his law degree from Thomas M. Cooley Law School in Lansing, Michigan. Once an Assistant Commonwealth's Attorney in Danville, Va., Eric has been recognized by Super Lawyers Magazine as a "Rising Star" Super Lawyer in Virginia since 2014.