It is not clear at this time why a spinning and swinging ride at the Ohio State Fair malfunctioned in July, killing one person and injuring several others.
In Virginia and Maryland, safety agencies say that both states have aggressive inspection programs in place to ensure that fair and carnival rides are safe. 
In Virginia, rides at the state fair each summer and at local carnivals are inspected by local building agencies. They are trained and certified by the Department of Housing and Community Development. This is the agency that does inspections of buildings, plumbing, and electrical systems.
The state also has another inspector who is on the Virginia state fairgrounds the entire day to conduct on spot inspections as needed.
In Maryland, inspections for the Maryland State Fair are done by the Maryland Division of Labor and Industry. The state has its own independent ride inspector. Inspectors for that body ensure that everything is working all day long and they regularly inspect rides during the duration of the state fair.
In both states, carnival and fair rides are inspected more than rides at amusement parks. The fact that the rides are regularly taken down and moved means that they need to be inspected more often.
Our View
Amusement park ride accidents are quite common. Emergency rooms across the country saw 30,000 injuries from amusement park rides in 2016, according to the US Consumer Product Safety Commission. But experts tell us that amusement park safety data is limited, and regulations can vary from state to state.
There have been several amusement park accidents in recent years that have garnered national and international headlines. The Ohio State Fair accident in July was only the latest serious incident. Last summer, a 10-year-old boy was decapitated on a Kansas water slide that has since been torn down.
When a serious accident at an amusement park leads to a death, it is important for the grieving family to consider their legal options. In many cases, the person who died was a child who had a long life before him that was tragically cut short. Or the deceased was an adult with a job and family, who will now be without a breadwinner. In either case, the grieving family has the right to seek compensation for their pain and suffering and lost income.
Families should look for a qualified wrongful death attorney who is experienced in working on complex civil lawsuits involving multiple companies and entities. Our personal injury law firm in Virginia knows how important it is to have experience in these complex cases so that the family can receive a large financial settlement.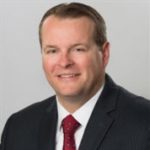 An experienced personal injury attorney with dual licensure in Virginia and North Carolina, Eric Washburn received a B.B.A. in Finance from James Madison University—initially worked in the information technology field before obtaining his law degree from Thomas M. Cooley Law School in Lansing, Michigan. Once an Assistant Commonwealth's Attorney in Danville, Va., Eric has been recognized by Super Lawyers Magazine as a "Rising Star" Super Lawyer in Virginia since 2014.