The rock band Adrenaline Mob was involved in a fatal tractor trailer accident near Micanopy, Florida on July 14. One member of the band, the bassist, died, while seven others were injured. 
The Florida State Highway Patrol stated that the crash happened when the band's RV was pulled over on the shoulder of I-75 to fix a flat tire. For an unknown reason, a tractor trailer veered off the interstate and slammed into the stopped RV.
Of the seven who were hurt, six were seriously injured and one was critically injured.
The bassist who passed away also was a member of Trans-Siberian Orchestra.
The truck driver was not injured.
Our View
Our tractor trailer crash attorneys in Virginia are saddened that yet another tractor trailer crash has taken a life and seriously injured a group of others.
We can only speculate why the tractor trailer driver lost control of his truck and slammed into the stopped RV. Our experience in these cases tells us it is possible that the truck driver either fell asleep behind the wheel, or was distracted.
It is very common for truck drivers to drive behind their legally allowed hours and to fall asleep while driving. The fact is, most truck drivers are paid per mile. So there is a strong incentive to push the rules and to drive when they are too tired to do so safely.
Another very common cause of truck accidents today is texting and driving. Cell phones are a serious distraction to drivers of both trucks and regular vehicles. However, truck drivers should know that new FMCSA regulations outlaw texting and driving. Truck drivers also are not allowed to use handheld mobile devices while they are operating a commercial vehicle used in interstate commerce. 
Drivers who are caught texting and driving or otherwise using a handheld cell phone can be fined or have their commercial driver's license suspended.
Research indicates that truck drivers who text are up to 23 times more likely to be involved in a serious accident. Truck drivers who dial a mobile phone while driving are six times more likely to be in a crash.
Tractor trailer drivers who are involved in deadly accidents where they were negligent can be held liable in wrongful death lawsuits. The family of the deceased can bring a lawsuit against the trucker and his company, and often times they can win a settlement in the millions of dollars.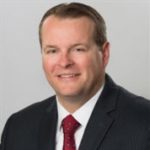 An experienced personal injury attorney with dual licensure in Virginia and North Carolina, Eric Washburn received a B.B.A. in Finance from James Madison University—initially worked in the information technology field before obtaining his law degree from Thomas M. Cooley Law School in Lansing, Michigan. Once an Assistant Commonwealth's Attorney in Danville, Va., Eric has been recognized by Super Lawyers Magazine as a "Rising Star" Super Lawyer in Virginia since 2014.