Boating in Virginia (VA) and North Carolina (NC) waters is serious fun. Boating collisions often occur because boat operators are not paying sufficient attention in keeping a good look out for other boats. Like automobile accidents, boating wrecks typically occur because of operator error.
There are lots of things that can distract your attention. There are the natural factors, such as the sun, dehydration, and motion. Fatigue can set in as a result of these stressors. However, when you add alcohol to the mix, you really risk having a boating accident. One-third of the collisions that occur on the water involve alcohol. Given we all take drunk driving on the roads seriously, we also should consider the dangers of drunk boating as quite real. Since have a non drinking driver when you go out to the bar with your friends, you should do the same on your vessel.
Please do what you can to keep Hampton Roads' waters safe and fun when you go boating. Remember that in one year 100 people will die in boating accidents and another 4,000 will be injured. Most deaths and injuries did not have to happen and were the result of someone's not being careful enough. Please do what you can to not add to these numbers
For more information on this subject, please refer to our section on Wrongful Death.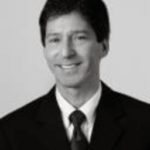 Rick Shapiro has practiced personal injury law for over two decades in Virginia, North Carolina, and throughout the Southeastern United States. He is a Board Certified Civil Trial Advocate by the National Board of Trial Advocacy (ABA Accredited) and has litigated injury cases throughout the eastern United States, including wrongful death, trucking, faulty products, railroad and medical negligence claims. His success in and out of the court room is a big reason why he was named 2019 "Lawyer of the Year" in railroad law in U.S. News & World Report's Best Lawyers publication (Norfolk, VA area), and he has been named a "Best Lawyer" and "Super Lawyer" by those peer reviewed organizations for many years.