Fall has arrived in Virginia, with winter quickly approaching. Some areas of the country have already experience inclement and dangerous weather. And although Virginia's winters are milder than in many other areas of the country, there are still times where the weather can cause dangerous driving conditions.
According to statistics from the U.S. Department of Transportation (DOT), there are almost six million crashes each year in this country, with approximately 20 percent of these crashes a result of hazardous weather. Slippery or flooded roads can cause a driver to lose control of their vehicle, causing crashes, injuries, and even fatalities. This is why drivers need to be especially alert when driving in bad weather.
RELATED CONTENT
Depending on the temperature of the weather, any precipitation that may be falling can result in rain, fog, snow, sleet, or hail. Obviously, the lower the temperature drops, the more likely it is for the water falling on the roads to turn to ice, causing a dangerous driving situation:
Low visibility: Driving in foggy conditions can greatly reduce the distance a driver can see.
Rain and flooding: A passenger vehicle can be swept off the roads in just one foot of water on the road. Streets that are under water can also collapse, causing another significant danger to motorists. Drivers should never attempt to drive through water. Not only can the water cause the vehicle's engine to stall, leaving the driver stranded, but there is no way to tell how deep those waters are and the vehicle can suddenly become submerged.
Strong winds: The taller a vehicle, the more susceptible they are of being affected by high winds, but any vehicle can be blown off course when there is a strong gust of wind. There is also the danger of debris being blown about that could hit the vehicle or cause the driver to swerve, resulting in serious crashes.
Ice and snow: When there is ice on the pavement, there is no friction for tires to grip. It can take up to 10 times longer for a vehicle to come to a stop on icy roads compared to dry roads.
Compounding Factors
When bad weather causes dangerous road conditions, it is important for drivers to adjust their driving in order to stay safe. For example, just because the speed limit is 65 mph in the area you're driving in, if the roads are icy, it is critical to slow down to minimize your risk of crashing.
Unfortunately, there are many drivers out there who do not adjust their driving based on the weather.
Contact Our Office Today
If you or a loved one has suffered injuries as a result of another party's negligent or reckless actions while behind the wheel, contact a Virginia car accident attorney from Shapiro & Appleton. It is critical to remember that Virginia has placed a statute of limitations on how long victims have to file a claim for damages against those responsible for their injuries, so do not delay. Failure to file before that legal deadline could mean you lose any chance of ever filing your claim or getting justice against the person responsible for you or your loved one's injuries.
Contact our office today at 800-752-0042 to set up a free and confidential case evaluation with one of our dedicated Virginia accident attorneys.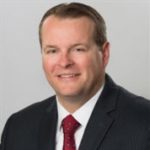 An experienced personal injury attorney with dual licensure in Virginia and North Carolina, Eric Washburn received a B.B.A. in Finance from James Madison University—initially worked in the information technology field before obtaining his law degree from Thomas M. Cooley Law School in Lansing, Michigan. Once an Assistant Commonwealth's Attorney in Danville, Va., Eric has been recognized by Super Lawyers Magazine as a "Rising Star" Super Lawyer in Virginia since 2014.