Every year ammonia refrigeration systems cause accidents and explosions in large commercial factories across the United States. Although large companies are aware of the risks of using ammonia refrigeration, it is very important that companies inform their workers of these risks as well. Workers who may be exposed to ammonia or become victims of an ammonia blast should know the potentially lethal effects of this chemical. Even a small leak in these refrigeration systems can have deadly consequences if not caught in time. Ammonia refrigeration is very dangerous because when the chemical is mixed with air in the 16%-25% range it can cause a large explosion capable of leveling an entire building. The ammonia itself is also very toxic and is corrosive to the eyes, skin, and lungs. Workers involved in ammonia accidents of this type are likely to sustain severe injuries and burns if they survive. Even though ammonia is a serious health hazard, many large corporations choose to use this type of refrigeration because of ammonia's heat transferring properties, its cost effectiveness, its wide availability, and its low impact on the environment.
 
As OSHA and EPA regulations for ammonia refrigeration systems are becoming more stringent, corporations and insurance companies are looking for an alternative to ammonia refrigeration that would also minimize the safety risk to workers. It seems that carbon dioxide may be a good candidate for future refrigeration systems. Carbon dioxide refrigeration is already being widely used in Europe because unlike ammonia, carbon dioxide does not pose a health risk and is non-toxic and non-flammable. Since carbon dioxide is a benign chemical it is also not heavily regulated by OSHA or the EPA. Carbon dioxide does have some drawbacks however. Carbon dioxide is very effective for use in freezers, and coolers in the low range of the temperature scale, but is not very effective for the high side of the scale for use in an engine room or condensers because carbon dioxide has to be highly pressurized.
 
However, many companies have found that using both ammonia and carbon dioxide is a very effective method. Using both chemicals allows for effective use with low and high scales. It also increases safety because concentrations of ammonia will be lower and the ammonia will be contained in areas such as engine rooms far away from workers. This method using both ammonia and carbon dioxide is called a CO2/Ammonia Cascade System and it is likely to replace refrigeration systems that use ammonia alone in the next few years. Greenhouse gases called chlorofluorocarbons (CFCs) and hydrochlorofluorocarbons (HCFCs) that have been commonly used as refrigerants are being banned and phased out in most developed countries including the United States. These bans have led companies to seek alternative refrigerants that do not have a negative impact on the environment. As the United States is scheduled to conclude its phase out of HCFCs by 2030, refrigerants such as ammonia and carbon dioxide that are non-ozone depleting will be more widely used. The CO2/Ammonia Cascade System that offers the advantage of increased safety may very well be the future of refrigeration.
 
About the Editors: Shapiro, Cooper, Lewis & Appleton personal injury law firm (VA-NC law offices ) edits the injury law blogs Virginia Beach Injuryboard, Norfolk Injuryboard, as well as the Northeast North Carolina Injuryboard as a pro bono service to consumers. Lawyers licensed in: VA, NC, SC, WV, DC, KY, who handle car, truck, railroad, and medical negligence cases and more.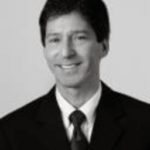 Rick Shapiro has practiced personal injury law for over two decades in Virginia, North Carolina, and throughout the Southeastern United States. He is a Board Certified Civil Trial Advocate by the National Board of Trial Advocacy (ABA Accredited) and has litigated injury cases throughout the eastern United States, including wrongful death, trucking, faulty products, railroad and medical negligence claims. His success in and out of the court room is a big reason why he was named 2019 "Lawyer of the Year" in railroad law in U.S. News & World Report's Best Lawyers publication (Norfolk, VA area), and he has been named a "Best Lawyer" and "Super Lawyer" by those peer reviewed organizations for many years.