An economist is more than just a number cruncher. When an economist testifies in a wrongful death case, the economist plays a crucial role as an expert in how to value and understand what has been lost. An economist can help to answer difficult questions about how much a loved one who has passed on would have made (future earnings) and how to value the services provided by the loved one to the home (valuing homemaking services, home repair, yard care, and childcare services). These questions are difficult because no single person is like another – the values for the services provided and future wages lost when a person dies differ case by case.
Economists not only arrive at initial values that can compensate the family of the deceased loved one for economic losses, but can adjust those values to the present time. For instance, what $100 is worth in five years is not the same as it would be in hand today. Because of inflation, interest, and other factors, what money is awarded to compensate for a loss has to be discounted to "present value." While the calculation to reduce to present value is not always complicated, it can become complex depending on what is being valued and when different experts can disagree about the appropriate interest rates and methodology. For this reason, and others, it is best to have an economist as an expert witness. Some courts require this economic evidence be presented in certain circumstances.
An experienced lawyer can properly evaluate an economist to ensure that the economist has the proper style and skill to reach a jury. An economist needs to be able to accurately and clearly explain the financial issues in the case. Knowing when to hire an economist, knowing how to prepare them, and knowing which economist to use (typically a professor from a local university) are the stock and trade of the best injury lawyers who are experienced in handling wrongful death cases. The top lawyers also know how to convey the feeling and emotion of the family's grief, beyond the numbers, as the economic loss is usually just part of the harm to the surviving spouse and/or children.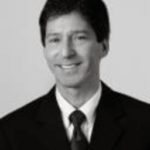 Rick Shapiro has practiced personal injury law for over 30 years in Virginia, North Carolina, and throughout the Southeastern United States. He is a Board Certified Civil Trial Advocate by the National Board of Trial Advocacy (ABA Accredited) and has litigated injury cases throughout the eastern United States, including wrongful death, trucking, faulty products, railroad, and medical negligence claims. His success in and out of the courtroom is a big reason why he was named 2019 "Lawyer of the Year" in railroad law in U.S. News & World Report's Best Lawyers publication (Norfolk, VA area), and he has been named a "Best Lawyer" and "Super Lawyer" by those peer-reviewed organizations for many years. Rick was also named a "Leader in the Law, Class of 2022" by Virginia Lawyers Weekly (total of 33 statewide honorees consisting of lawyers and judges across Virginia).