It's that time of year where children all over the country have sent their list to Santa and are now "patiently" waiting for Christmas Eve to arrive and find out if they were on Santa's naughty or nice list. For parents, this often means searching store after store, in-person and online, for that one gift that their child – and it seems every child in the country – "just has to have."
It's also the time of the year that the consumer advocacy group World Against Toys Causing Harm (WATCH) releases its annual list of the 10 worst toys of the year. Here are the toys on this year's list:
Nerf Ultra One: A blaster that fires projectiles up to 120 feet and has the potential for serious eye injuries.
Spike the Fine Motor Hedgehog: This toy has hard plastics removable quills that pose ingestion injuries and choking hazards.
Bunchems Bunch 'n Build: This toy also has plastic pieces that could cause choking.
Yeti: A stuffed animal whose long hair could be pulled out and be ingested or cause aspiration.
Nickelodeon Frozen Treats Slime: These look like ice cream, snow cone, or smoothies, but they are not real food and should not be consumed. These substances could cause irritation injuries.
Anstoy Electric Toy Gun: A too realistic-looking weapon that could place children in dangerous situations.
Diecast School Bus: The rubber tires on this toy bus are removable and could cause choking.
Flybar Pogo Trick Board: The bouncing toy's packaging doesn't show all kids wearing helmets and none of them are wearing protective gear. This toy poses a danger of head injuries.
Power Rangers Electronic Cheetah Claw: This toy poses the danger of eye or facial injuries.
Viga Pull-Along Caterpillar: The 24-inch pull cord could potentially cause strangulation injuries.
RELATED CONTENT
When you are shopping for toys, there are some steps you can take to minimize the risk of injuries:
Read labels. This is where information on the age group the toy is made for, as well as the correct way to use the toy.
Make sure that there are no parts of the toy that are small enough for your child to put in their mouth, which puts them at risk for choking.
Don't purchase toys that shoot objects into the air.
Make sure the toy isn't too loud, putting your child's hearing at risk.
Make sure stuffed animals are well made, with all seam and edges tight and secure.
Don't purchase toys that have stuffing or small pellets which could cause suffocation or choking.
Make sure all electric toys are Underwriter Laboratories (UL) approved.
Before purchasing the toy, check the Consumer Product Safety Commission's (CPSC) website to see if it has been recalled.
Let Our Firm Help
If your child has suffered injury or loss as a result of a defective toy, we recommend contacting a Virginia personal injury attorney as soon as possible. With the assistance of an experienced, aggressive, and proven lawyer, the negligent manufacturer will be held responsible for the injuries and damages their product caused.
If you are interested in discussing your options with Virginia defective product attorney, contact Shapiro & Appleton today. Our legal team has more than 30 years of legal experience advocating for injured victims and their families and will work diligently to get you the financial compensation you deserve. Call our office today at 800-752-0042 to set up a free and confidential case evaluation.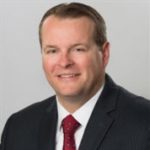 An experienced personal injury attorney with dual licensure in Virginia and North Carolina, Eric Washburn received a B.B.A. in Finance from James Madison University—initially worked in the information technology field before obtaining his law degree from Thomas M. Cooley Law School in Lansing, Michigan. Once an Assistant Commonwealth's Attorney in Danville, Va., Eric has been recognized by Super Lawyers Magazine as a "Rising Star" Super Lawyer in Virginia since 2014.