Police out of Norfolk, Virginia (VA) are looking into why the woman on the motorcycle got thrown from the bike and hit by a car. The tragedy of this lady's death was shocking, even to me as a veteran personal injury attorney in Virginia Beach, Virginia (VA). The 50 year old motorcycle rider from Hayes, Virginia (VA) was riding on Interstate 64 (I-64) near the exit ramp for Interstate 664 (I-664) when she ran off the road and struck a guard rail. The motorcyclist was ejected and then hit by an unknown car that ran over her and dragged her body, killing her.
The Virginia State Police are investigating who struck the motorcyclist and left the scene. If you happen to have any information about this incident which occurred on August 11, 2008 in the early morning hours, you should contact Sgt. Cotten at (757) 746-2557. The hit and run vehicle would have damage to its left front bumper, likely from where it collided with the victim.
The woman who got killed was evidently not wearing the proper type of helmet and alcohol may have been involved. Even if it was partly the fault of the woman on the motorcycle, the hit and run aspect of the case is horrible.
Our law firm has experience in handling motorcycle cases. Serious injuries, or even death, are so common when a motorcycle goes down because of the exposure of the operator, even when the rider is using all of the needed protective equipment. Unfortunately, the other motorist often does not pay as much attention to someone on a chopper as they might to someone in a car. The results are often terrible like this death on the highway killing a person from the Peninsula.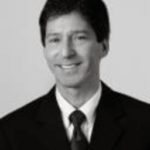 Rick Shapiro has practiced personal injury law for over two decades in Virginia, North Carolina, and throughout the Southeastern United States. He is a Board Certified Civil Trial Advocate by the National Board of Trial Advocacy (ABA Accredited) and has litigated injury cases throughout the eastern United States, including wrongful death, trucking, faulty products, railroad and medical negligence claims. His success in and out of the court room is a big reason why he was named 2019 "Lawyer of the Year" in railroad law in U.S. News & World Report's Best Lawyers publication (Norfolk, VA area), and he has been named a "Best Lawyer" and "Super Lawyer" by those peer reviewed organizations for many years.