A Norfolk, Virginia (VA), man remained in critical condition with life-threatening injuries after being hit by a car on the last Friday of September 2011. The man was struck in the 2500 block of Tidewater Drive. According to the Virginian-Pilot, no charges were immediately filed against the driver and it did not appear that alcohol or speed were factors.
As Virginia personal injury attorneys, my colleagues and I have assisted many people injured in pedestrian accidents. In one case, the firm helped a client settle a case for $227,000. The defendant in the case struck the client, severely fracturing his right leg. In another case, the firm assisted pedestrians struck by an automobile recover $540,000. The plaintiffs were visiting Virginia Beach and, when crossing Atlantic Avenue at 23rd Street, were hit by the defendant. Both plaintiffs suffered fractures of the right tibia and fibula.
In each case, the fact that the injured clients retained a personal injury law firm was critical to the successful resolution of their claims. Consulting with an injury law firm soon after an accident allows the attorney to gather important evidence that could play a role in the resolution of your injury claim. To learn more, take a look at this article on the importance of evidence at trial, written by a Virginia injury attorney.
LC
About the Editors: The Shapiro, Cooper, Lewis & Appleton personal injury law firm, which has offices in Virginia (VA) and North Carolina (NC), edits the injury law blogs Virginia Beach Injuryboard, Norfolk Injuryboard and Northeast North Carolina Injuryboard as pro bono services.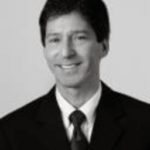 Rick Shapiro has practiced personal injury law for over two decades in Virginia, North Carolina, and throughout the Southeastern United States. He is a Board Certified Civil Trial Advocate by the National Board of Trial Advocacy (ABA Accredited) and has litigated injury cases throughout the eastern United States, including wrongful death, trucking, faulty products, railroad and medical negligence claims. His success in and out of the court room is a big reason why he was named 2019 "Lawyer of the Year" in railroad law in U.S. News & World Report's Best Lawyers publication (Norfolk, VA area), and he has been named a "Best Lawyer" and "Super Lawyer" by those peer reviewed organizations for many years.