A Virginia (VA) high school student who got a concussion while playing football committed suicide two days later. His death is being investigated, according to the Daily Mail.
The teen, age 17, was injured while tackling a quarterback in a school game in Nokesville, VA. The teen's parents took him to the emergency room and were told only to watch for bleeding symptoms and make sure he had a restful 24 hours.
The next day, the high school senior missed a turn while driving, forgot words while speaking and complained of "football headaches" after other, earlier games. Then, for apparently no reason, two days after the Nokesville game, he hung himself in his room.
The teen had no history of depression, and was well liked at school. The parents received a call from Boston University's Center for the Study of Traumatic Encephalopathy, where there was a bank of around 70 brains donated for study, many from athletes and military veterans. CSTE researchers found that the teen had structural damage to the brain. The damage affected the portion of the brain that affected judgment and impulse control.
News of the teen's death comes at a time when former professional football players are filing suit against the National Football League, alleging that the NFL knew of the lasting damage caused by head-impact injuries since the 1920s but "fraudulently concealed the long-term effects."
LC
About the Editors: The Shapiro, Cooper, Lewis & Appleton personal injury law firm, which has offices in Virginia (VA) and North Carolina (NC), edits the injury law blogs Virginia Beach Injuryboard, Norfolk Injuryboard and Northeast North Carolina Injuryboard as pro bono services.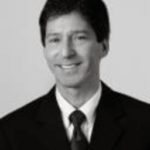 Rick Shapiro has practiced personal injury law for over two decades in Virginia, North Carolina, and throughout the Southeastern United States. He is a Board Certified Civil Trial Advocate by the National Board of Trial Advocacy (ABA Accredited) and has litigated injury cases throughout the eastern United States, including wrongful death, trucking, faulty products, railroad and medical negligence claims. His success in and out of the court room is a big reason why he was named 2019 "Lawyer of the Year" in railroad law in U.S. News & World Report's Best Lawyers publication (Norfolk, VA area), and he has been named a "Best Lawyer" and "Super Lawyer" by those peer reviewed organizations for many years.