Many people do not realize that Virginia keeps an ancient English law on the books for car wreck cases and other torts saying that if the injured person is 1% at fault, they shall recover nothing.
The rule of contributory negligence says that the injured person has to have acted reasonably for his own safety or he gets nothing. If the person who was hurt by the clear negligence of another is even a little bit at fault causing his own injury, then the jury is instructed in Virginia to find for the defendant. Only 4 out of 50 states still keep this 400 year old law. Most states have gone to a more modern rule which is called comparative negligence. Although it works different ways, normally under comparative fault if the plaintiff is only a little at fault, say 10%, and the defendant is 90% at fault, then the claimant recovers 90% of his damages. This seems to better fit the reality and fairness of most situations.
What happens is that in contributory negligence states like Virginia, Maryland and North Carolina, the clever insurance lawyer can always come up with some argument that maybe the injured person did not do something right. For example, suppose that the other driver runs a red light. The contributory negligence law allows the insurance lawyer to argue that maybe the person who got t-boned should have seen the other driver coming into the intersection, although illegally, and done something more to avoid the impact. Sometimes the implications of this law are so silly that the jury just disregards it, if it really is a 99% to 1% situation.
However, plaintiff's lawyers in contributory negligence states have to be very careful about what cases they sign up. If my client in his injury case recovers nothing, I do not get paid for my time. That is how contingency fees work. So, I have to be quite cautious about analyzing my own client's conduct before I agree to take on a case.
This law should be changed, but unfortunately the insurance lobby is too strong in Virginia. I suspect this law will be on the books in the Commonwealth of Virginia for another 400 years, unfair as it is.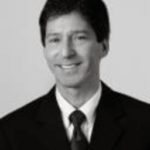 Rick Shapiro has practiced personal injury law for over 30 years in Virginia, North Carolina, and throughout the Southeastern United States. He is a Board Certified Civil Trial Advocate by the National Board of Trial Advocacy (ABA Accredited) and has litigated injury cases throughout the eastern United States, including wrongful death, trucking, faulty products, railroad, and medical negligence claims. His success in and out of the courtroom is a big reason why he was named 2019 "Lawyer of the Year" in railroad law in U.S. News & World Report's Best Lawyers publication (Norfolk, VA area), and he has been named a "Best Lawyer" and "Super Lawyer" by those peer-reviewed organizations for many years. Rick was also named a "Leader in the Law, Class of 2022" by Virginia Lawyers Weekly (total of 33 statewide honorees consisting of lawyers and judges across Virginia). In September 2023, Rick was selected as a recipient of the National Board of Trial Advocacy (NBTA) 2023 President's Award. Although many nominations were submitted from across the country, Rick was just one of eight attorneys chosen by the prestigious National Board which certifies civil trial attorneys across the U.S.