When a doctor or other medical professional is negligent, the injury that can result to the patient can be devastating. In some cases, this negligence can even cause the patient's death. Under Virginia law, that negligence is defined as medical malpractice, however, in order to prove malpractice, it must be proven that the injury and losses the patient suffered were a direct result of that medical negligence.
Medical malpractice lawsuits are often drawn out can complex and require the legal assistance of a Virginia medical malpractice attorney. If you or a loved one has suffered because of medical negligence, call the office of Shapiro & Appleton and find out how we can help you get the financial compensation you deserve.
RELATED CONTENT
Malpractice Lawsuits
According to national statistics, there are more than one million cases of medical malpractice that occur in this country every year. Some of the more common types of malpractice include the following:
Medical Errors
Preventable medical errors are now the third leading cause of death in this country, following heart disease and cancer. It is estimated that more than 250,000 victims die each year in this country from medical errors, however, multiple studies have put that number as high as 440,000. Many of these errors occur because of a surgical procedure, including operating on the wrong body part, leaving items in the body after the procedure (i.e. sponges, surgical instrument), incorrect anesthesia dosage, and failure to prevent infection.
Misdiagnosis
Misdiagnosis is defined as the failure to properly identify a patient's medical condition or illness. There are many situations where this misdiagnosis can be fatal for the patient. For example, a patient goes to the doctor with certain symptoms and the doctor tells the patient they have the flu and to go home and rest. However, the patient is actually suffering from Lyme disease and now goes weeks, possibly months, without proper treatment. This delay in treatment causes serious, depilating medical issues for the patient that results in some permanent health issues.
Nursing Home Abuse and Neglect
Nursing home abuse is a type of malpractice. According to the statistics from the National Council on Aging (NCOA), at least five million senior citizens suffer some type of abuse every year, either physical, emotional, or both. Physical abuse can result in bruises, abrasions, and fractured bones. A nursing home patient who is a victim of emotional abuse can suffer anxiety, depression, and withdrawal. Nursing home neglect can cause health issues, including bed sores, ulcers, dehydration, and malnutrition.
Call Shapiro & Appleton for Help
Our Virginia medical malpractice law firm has successfully represented many victims who were seriously injured by surgical and medical errors made by the very people who were supposed to heal them. Our malpractice attorneys have also fought for the families of victims who died from those medical mistakes.
Many of the injuries sustained through medical errors often result in long-term recovery for the patient and not only involves increased medical costs and loss of income but also increased pain and personal losses for the victim. Anyone who has suffered injuries from a preventable medical error should contact a skilled Virginia malpractice attorney to discuss what legal options they may have.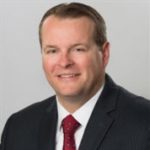 An experienced personal injury attorney with dual licensure in Virginia and North Carolina, Eric Washburn received a B.B.A. in Finance from James Madison University—initially worked in the information technology field before obtaining his law degree from Thomas M. Cooley Law School in Lansing, Michigan. Once an Assistant Commonwealth's Attorney in Danville, Va., Eric has been recognized by Super Lawyers Magazine as a "Rising Star" Super Lawyer in Virginia since 2014.