The holidays mean one thing if they mean nothing else: Candles. Everyone has to have candles for Advent, Diwli, Hanukkah, Kwanzaa and just to add a nice touch to their homes and dinner tables. And candles mean "fire hazard," as the following Consumer Product Safety Commission video makes clear:
Fires caused by candles are far from the only safety concern come holiday time, however. Nor are fires the most frequent emergency or cause of injury from November through January. Just like any other time of the year, people take their greatest risks when they get behind the wheel of a car or truck. In Virginia during 2008, more traffic accidents and crash-related injuries occurred over the holidays than in any other three-month period last year.
Other concerns for adults, children and pets at this time of the year, as EVMS emergency department chief physician Frank Counselman wrote in the Dec. 13 Virginian-Pilot, include food poisoning, electrical shocks, and accidental ingestions of everything from pieces of broken glass ornaments to board game markers.
Counselman also warns readers about the recently described malady of "wrap rage." More than getting frustrated when they cannot open a gift package or food container and muttering a few words that would put them on Santa's "naughty" list, people who experience wrap rage can suffer serious cuts and other injuries when they violently tear at the more-secure-than-Fort-Knox creations the packaging industry calls vacuum-sealed plastic clamshells.
My message to all readers this holiday season, then, is, "Drive safe and sober, cook and store food appropriately, use scissors to open clamshells, and, under no circumstances, ever unwrap gifts while driving."
About the Editors: The Shapiro, Cooper, Lewis & Appleton personal injury law firm, whose attorneys work out of offices in Virginia (VA) and North Carolina (NC), edits the injury law blogs Virginia Beach Injuryboard, Norfolk Injuryboard, and Northeast North Carolina Injuryboard as pro bono services.
EJL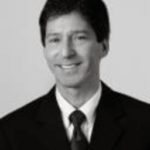 Rick Shapiro has practiced personal injury law for over two decades in Virginia, North Carolina, and throughout the Southeastern United States. He is a Board Certified Civil Trial Advocate by the National Board of Trial Advocacy (ABA Accredited) and has litigated injury cases throughout the eastern United States, including wrongful death, trucking, faulty products, railroad and medical negligence claims. His success in and out of the court room is a big reason why he was named 2019 "Lawyer of the Year" in railroad law in U.S. News & World Report's Best Lawyers publication (Norfolk, VA area), and he has been named a "Best Lawyer" and "Super Lawyer" by those peer reviewed organizations for many years.