The Cleveland Clinic opens its webpage on anesthesia safety by asking readers, "For some people, anesthesia is one of the scariest parts of surgery. Do you wonder about the risks?"
Farther down the page, the clinic probably misses the mark in attempting to give patients peace of mind when it quotes an anesthesiologist who states, "In the 1960s and 1970s, it wasn't uncommon to have a death related to anesthesia in every one in 10,000 or 20,000 patients … . Now it's more like one in every 200,000 patients—it's very rare."
LEARN MORE
Every medical and surgical procedure carries risk, of course. Still, surgical errors involving anesthesiology are particularly worrisome because they tend to be deadly or disabling. Deaths may be rare, but hypoxic brain injuries, overdoses of injectable medications and even fires caused by static electricity building up in an atmosphere suffused with flammable medical gases occur more often than anyone should expect from random accident.
Preventable mistakes anesthesiologists can—and do—make include
Failing to properly adjust doses of sedating and paralyzing drugs according to a patient's weight and age
Administering too many sedative drugs, which can slow or stop a patient's breathing and heartbeat
Administering too little medication, thereby allowing the patient to regain consciousness or sensation during surgery
Closing off a patient's airway by incorrectly positioning the patient's head and shoulders
Misusing devices such as blood pressure cuffs and blood gas readouts that monitor the patient's condition while they are under anesthesia
Responding too slowly or inappropriately to signs that the patient is in danger
Dosing errors and failures to spot slight changes in a patient's vital signs as early signs of serious problems cause many of the injuries and deaths people experience while under anesthesia. Since anesthesiologists almost never interact with the patients before they enter the surgical suite, they do not get to know the people they sedate and immobilize. Even the most-thorough chart review cannot provide the safeguards of a true doctor-patient relationship. Because the anesthesiologist is brought in at the last moment, the specialist may not even recognize a mismatch between the name on the chart and the actual person on the gurney.
Patient's can do little by themselves to prevent anesthesia errors. The best a patient harmed by such a preventable mistake, or that person's family, can do is hold the negligent anesthesiologist accountable by filing a medical malpractice lawsuit. The real solution involves anesthesiologists making every effort to ensure that the correct patient receives the correct medications in the proper doses, and that the patient's health is protected throughout the entire surgery.
EJL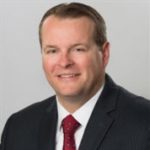 An experienced personal injury attorney with dual licensure in Virginia and North Carolina, Eric Washburn received a B.B.A. in Finance from James Madison University—initially worked in the information technology field before obtaining his law degree from Thomas M. Cooley Law School in Lansing, Michigan. Once an Assistant Commonwealth's Attorney in Danville, Va., Eric has been recognized by Super Lawyers Magazine as a "Rising Star" Super Lawyer in Virginia since 2014.