Statistically, spring is the most dangerous time of the year for teen drivers and alcohol is a significant reason why. Beginning with the spring break and going up to the end of graduation season, young adults and teens are out in force – attending parties with friends, family gatherings, and driving around with friends. Tragically, many of these outings end in tragedy for many of these teens and their families when alcohol and/or drugs are added to the festivities.
According to a study published in the Journal of Studies on Alcohol and Drugs, researchers found that – within the past year – one in three recent high school graduates have ridden in a vehicle with a driver who was impaired. More often, the impairment was caused by marijuana over alcohol.
RELATED CONTENT
Teen drunk driving car accidents can be more complex than other types of crashes. Causation is just one issue. It is critical in pursuing an accident claim that all parties responsible for the crash are identified. In addition to the teen behind the wheel, other responsible parties may be their parents, the owner of the vehicle, and the party who supplied the teen with the alcohol they consumed.
Other Risks to Teen Drivers
Driving under influence is not the only risk that teen drivers and their passengers face. According to national statistics, other driving behaviors that put teens at risk include speeding and failure to wear seat belts as frequent causes of fatal teen car accidents. Distracted driving is also another behavior that put teens at risk.
Virginia has laws specifically addressing young drivers. Drivers under the age of 18 are not allowed to drive between the hours of midnight and 4 am except under certain circumstances. Unless a parent is in the vehicle, drivers under 18 can only have one passenger in the car under the age of 21.
In addition to having ongoing communication with your teen about the importance of safe driving behaviors, consider signing a parent-teen driving agreement with your young driver. One good example of an agreement is provided by AAA, which outlines very clearly what is acceptable, what is not acceptable, and what the consequences are for not adhering to the rules.
Contact Shapiro & Appleton
If you have been injured or have lost a family member in a teen drunk driving crash, contact a skilled Virginia DUI accident attorney to find out what legal recourse you may have against the at-fault driver and any other party that may be responsible. Our Virginia injury law firm offers car accident victims a free car accident injury guide, as well as a free wrongful death guide for families who have lost a loved one in an accident.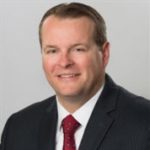 An experienced personal injury attorney with dual licensure in Virginia and North Carolina, Eric Washburn received a B.B.A. in Finance from James Madison University—initially worked in the information technology field before obtaining his law degree from Thomas M. Cooley Law School in Lansing, Michigan. Once an Assistant Commonwealth's Attorney in Danville, Va., Eric has been recognized by Super Lawyers Magazine as a "Rising Star" Super Lawyer in Virginia since 2014.