It is illegal to cross over the double white lines to change lanes as you exit the Downtown tunnel in Portsmouth, Virginia (VA). Wavy News 10 On Your Side monitored this area for 30 minutes, during which time at least 3 cars conducted the illegal lane change.
One driver commented that she has to deal with this every time she exits the tunnel and that her car has almost been hit twice. To make matters worse, many drivers said that they know it is illegal to change lanes there, but they do so anyway because there is nothing to stop them. The problem is that dividers cannot be placed there because it is an interstate, and there is not enough room on the shoulder for police to monitor the area.
These realities do not change the fact that the lane changes are illegal. If a negligent driver changes lanes illegally and causes an accident, that driver can be held liable for the damages.
A potential solution to the problem could be installing something similar to a red light camera, which would allow police to track drivers who make illegal lane changes. However, implementing this solution could take some time, as local legislators would have to make the decision and make installation and maintenance funds available.
OA
About the Editors: The Shapiro, Cooper, Lewis & Appleton personal injury law firm, which has offices in Virginia (VA) and North Carolina (NC), edits the injury law blogs Virginia Beach Injuryboard, Norfolk Injuryboard and Northeast North Carolina Injuryboard as pro bono services.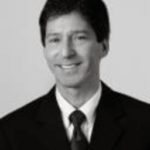 Rick Shapiro has practiced personal injury law for over two decades in Virginia, North Carolina, and throughout the Southeastern United States. He is a Board Certified Civil Trial Advocate by the National Board of Trial Advocacy (ABA Accredited) and has litigated injury cases throughout the eastern United States, including wrongful death, trucking, faulty products, railroad and medical negligence claims. His success in and out of the court room is a big reason why he was named 2019 "Lawyer of the Year" in railroad law in U.S. News & World Report's Best Lawyers publication (Norfolk, VA area), and he has been named a "Best Lawyer" and "Super Lawyer" by those peer reviewed organizations for many years.