Even drivers who are experienced and practice defensive driving skills can find themselves involved in a crash or collision with other motorists. When car accidents and injuries do occur, what you do in the immediate aftermath can have a significant impact on your ability to get compensation for the damages you have suffered. The following outlines what you need to do in the event of a car accident in Virginia, as well as what not to do to protect your rights in a claim.
Legal Requirements of Drivers in Virginia
Under Virginia law, drivers have certain duties and obligations when a car accident occurs. Failing to adhere to these requirements could result in criminal charges, along with fines and the loss of your driver's license. Regardless of how minor the accident, anytime there are suspected injuries or property damages, it is important to do the following:
Pull over immediately at the scene, using care to not block traffic if you can avoid it
Notify local law enforcement or the state highway patrol
Exchange personal contact, vehicle, and insurance information with other drivers
Call an ambulance if there are any injuries at the scene
You should get yourself checked out thoroughly by a doctor or at the hospital, regardless of whether you think your injuries are severe. Serious car accident injuries often have symptoms that can take days to appear, and not getting medical care could put your health in jeopardy. Notify your car insurance company as soon as possible.
What Not to Do After a Car Accident
There are also additional steps at the scene of a car accident you can take to protect yourself in an insurance claim. This includes getting the names and contact information for any witnesses who may have seen how the accident occurred, as well as taking a variety of pictures from different angles of the car accident location, your injuries, and the vehicles involved.
They also recommend things not to do at the accident scene or in the days after,  which could jeopardize your rights in filing a claim. This includes:
Do not argue with other drivers or their passengers.
Do not make any statements admitting fault or offering to pay for damages.
Do not accept cash at the scene in exchange for filing a claim.
Do not sign any statements releasing others from liability.
Do not accept any settlement amounts before speaking with an experienced attorney.
Speak to a Virginia Car Accident Attorney
All car accidents have the potential to permanently change the trajectory of a person's life. If you suffered injuries in a car accident, and need compensation to find some amount of recovery, talk to a Virginia car accident attorney from Shapiro, Appleton & Washburn to find out all your legal options.
Car accident injuries should not be ignored, and you deserve compensation for your suffering. Our firm has more than three decades of experience successfully advocating for injured victims and their families and will work diligently to get you the financial compensation you deserve.
RELATED CONTENT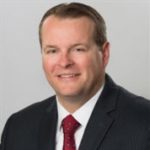 An experienced personal injury attorney with dual licensure in Virginia and North Carolina, Eric Washburn received a B.B.A. in Finance from James Madison University—initially worked in the information technology field before obtaining his law degree from Thomas M. Cooley Law School in Lansing, Michigan. Once an Assistant Commonwealth's Attorney in Danville, Va., Eric has been recognized by Super Lawyers Magazine as a "Rising Star" Super Lawyer in Virginia since 2014.