A group of concerned citizens has joined together to create solutions to the constant traffic present on the Hampton Roads Bridge-Tunnel. Tunnel Vision LLC claims it is "an organization of Hampton Roads citizens and business leaders concerend about the level of congestion and problematic driver behavior in the Hampton Roads Bridge Tunnel corridor." Their mantra? Be a Responsible Tunnel Driver.
The group released a study about the different problems drivers often face on the HRBT. Vehicles frequently slow down at the bottom and the up-slope of the tunnel, creating backups on the road. Many drivers also have a fear of driving through the tunnel, so naturally, they feel the need to slow down. Aggressive drivers near the tunnel put even more fear into worried and unsure motorists. Tunnel Vision also suggests that truck traffic including overweight tractor-trailers and weigh station locations also slow things down.
So how does the group suggest changing all this? By adding lighting, to reduce the feeling of driving into a black hole. "While it is less taxing on drivers' eyes to adjust from dark to light, field review confirms that drivers are in fact braking in reaction to the transition into daylight at the tunnel exit as well as the tunnel entrance," one member of the group told the Daily Press.
The main suggestions the group recommends could be implemented within 18 months, for a cost of $8.5 million each way. Though $17 million seems costly for solutions that don't involve expansion, they're attractive compared to the $3 to $4 billion that would be needed for expansion, not to mention tolls each way.
Tunnel Vision says their recommendations could save driver $5.4 million per year and reduce travel times 10 pecent. As a car accident attorney, I know less traffic equals fewer accidents. These suggestions could save lives.
CD
About the Editors: The Shapiro, Cooper, Lewis & Appleton personal injury law firm, which has offices in Virginia (VA) and North Carolina (NC), edits the injury law blogs Virginia Beach Injuryboard, Norfolk Injuryboard and Northeast North Carolina Injuryboard as pro bono services.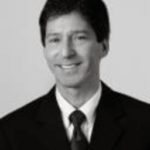 Rick Shapiro has practiced personal injury law for over two decades in Virginia, North Carolina, and throughout the Southeastern United States. He is a Board Certified Civil Trial Advocate by the National Board of Trial Advocacy (ABA Accredited) and has litigated injury cases throughout the eastern United States, including wrongful death, trucking, faulty products, railroad and medical negligence claims. His success in and out of the court room is a big reason why he was named 2019 "Lawyer of the Year" in railroad law in U.S. News & World Report's Best Lawyers publication (Norfolk, VA area), and he has been named a "Best Lawyer" and "Super Lawyer" by those peer reviewed organizations for many years.