It seems only a matter of time until high-speed passenger rail service begins between Norfolk and Richmond, according to a report in the Sunday, March 21 Virginian-Pilot. Initial funding exists, politicians have expressed their commitment and the need grows daily. If rail operators, state transportation officials and local planners work out the specifics of how to upgrade tracks, place stations and ensure revenues, Amtrak trains could begin running along CSX and Norfolk Southern rails as soon as 2011.
An idea that appeals to many stakeholders is connecting passenger rail with the coming Tide commuter light-rail system in Norfolk.
Passenger trains stopped arriving in Norfolk in 1997, but several freight trains run between south Hampton Roads and Western Tidewater each day. Allowing trains carrying passenger to use the tracks running parallel to U.S. 460 and I-95 can happen immediately. Reasons why that change will take months, if not years, include the absence of rail stations in Petersburg, Chesapeake, Suffolk and Downtown Norfolk. Also holding up the decision to add rail as a commuter option between southside Virginia and the state capital is the promise of true high-speed rail for the region within the next decade.
Still, former U.S. congresswoman Thelma Drake has been crisscrossing Virginia in her new role as the state's Department of Rail and Public Transportation director and spreading the message, "Whether you like rail or not, it is the future." In particular, Drake touts passenger rail directly to Norfolk — rather than just to Newport News — an essential alternative to driving in a future in which road construction cannot keep up with business, military and tourism demands.
EJL
About the Editors: The Shapiro, Cooper, Lewis & Appleton personal injury law firm, whose attorneys work out of offices in Virginia (VA) and North Carolina (NC), edits the injury law blogs Virginia Beach Injuryboard, Norfolk Injuryboard and Northeast North Carolina Injuryboard as pro bono services.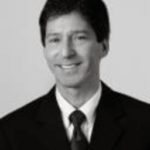 Rick Shapiro has practiced personal injury law for over two decades in Virginia, North Carolina, and throughout the Southeastern United States. He is a Board Certified Civil Trial Advocate by the National Board of Trial Advocacy (ABA Accredited) and has litigated injury cases throughout the eastern United States, including wrongful death, trucking, faulty products, railroad and medical negligence claims. His success in and out of the court room is a big reason why he was named 2019 "Lawyer of the Year" in railroad law in U.S. News & World Report's Best Lawyers publication (Norfolk, VA area), and he has been named a "Best Lawyer" and "Super Lawyer" by those peer reviewed organizations for many years.