The Portsmouth Police Department is investigating a hit-and-run that left a victim dead. According to investigators from the Strategic Traffic Unit, on October 12th, at approximately 1:30 a.m., police received a report of an injured man on the ground at the intersection of George Washington Highway and Davis Street. An unknown vehicle had struck the male victim and took off.
The 27-year-old victim was transported to the hospital where he was placed on life support. He died five days later.
Anyone who has information about this crime is urged to call the Portsmouth Police Department Major Crimes Unit at (757) 393-8536 or to submit an anonymous tip through the Portsmouth Crime Line at 1-888-LOCK-U-UP ℠.
Hit and Run Fatalities
It is almost impossible to imagine that a driver who has hit someone with their vehicle would just flee the scene, leaving the victim hurt and in need of medical help. Tragically, this is a scene that plays out over and over again every single day. In fact, according to statistics from the National Highway Traffic Safety Administration (NHTSA), almost 20 percent of all fatal pedestrian accidents are classified as hit and run events.
While it may seem impossible to find a hit and run driver in these cases, the truth is that the majority of fleeing drivers are eventually caught. There are many tools available to investigators as they gather evidence at the scene and take witness statements. One of the most crucial sources of evidence is video cameras. Video cameras are now almost everywhere – outside of businesses, homes, on traffic signals, and more. Many of these incidents end up being recorded by one or more cameras.
Evidence left behind at the scene is also another way that drivers are caught. Pieces of the vehicle often end up on the ground or on the victim's clothing. If there are witnesses, they are also a good source of providing descriptions of the vehicle and fleeing driver. And while all of this evidence may be eventually used in any criminal case against the driver, it can also be uses against the fleeing driver for any civil cases that a victim and/or their family can file to recover damages for the losses the accident has caused them.
Contact a Virginia Personal Injury Law Firm
Whether you have been a victim of a hit and run driver or you have lost a loved one in a hit and run accident, Shapiro, Appleton & Washburn can help. Call our office today to schedule a free and confidential case evaluation with one of our Virginia pedestrian accident attorneys to find out what legal recourse you may have.
If you have been the victim, you may be entitled to financial compensation for your medical expenses, loss of income, pain and suffering, emotional anguish, permanent disability, and more.
If you have lost a loved one, you may be able to file a wrongful death lawsuit against the driver responsible for your family member's death. These cases are separate from any criminal charges that law enforcement may bring against the at-fault driver.
RELATED CONTENT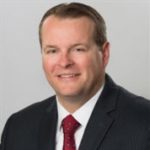 An experienced personal injury attorney with dual licensure in Virginia and North Carolina, Eric Washburn received a B.B.A. in Finance from James Madison University—initially worked in the information technology field before obtaining his law degree from Thomas M. Cooley Law School in Lansing, Michigan. Once an Assistant Commonwealth's Attorney in Danville, Va., Eric has been recognized by Super Lawyers Magazine as a "Rising Star" Super Lawyer in Virginia since 2014.