With the arrival of Thanksgiving and Black Friday this week, the official start of the holiday shopping season kicks off. December is the busiest shopping month of the year. Parking lots are historically dangerous places for shoppers, but during the holiday season, the risks of being injured in a parking lot accident spikes.
According to data collected from the National Safety Council, there are more than 50,000 parking lot accidents that occur each year, resulting in more than 500 deaths and 60,000 injuries. Estimates are that one in five car accidents nationwide occur in parking lots.
RELATED CONTENT
One of the most common causes of parking lot accidents and injuries is distracted driving. Some studies estimate that as many as two-thirds of parking lot drivers are distracted as they are driving. This is especially true during the holiday season when drivers are so busy looking for a parking space in often packed parking lots, they pay no attention to the pedestrians and other vehicles around them.
Safety Tips
There are steps shoppers can take to help minimize their risks of being injured in a parking lot accident:
Make sure to drive slowly and pay extra attention to other drivers and pedestrians.
Do not use your cell phone while driving. Wait until you are parked safely in your parking space before taking out your phone. Pedestrians should also avoid cell phone use while walking.
Always use turn signals, even in a parking lot.
If possible, drive through parking spaces so you do not have to back up when leaving.
Make sure to look behind your vehicle when backing up. Also, be aware of your vehicle's blind spots.
The elderly and children are most at risk of being injured in a parking lot accidents. Parents should make sure they hold their child's hand while walking through the lot, at least until a child is tall enough to be seen out of the rear window of parked vehicles.
Contact a Virginia Injury Lawyer
Unfortunately, no matter how many safety tips you adhere to, there are far too many other drivers who do not. If you or a loved one has sustained injuries in a parking lot accident, you may be entitled to financial compensation for the losses your injuries cause you.
A Virginia car accident attorney understands that when a victim sustains injuries in a car or pedestrian accident caused by another party, it can often be a confusing and overwhelming time. Not only are you dealing with the pain and recovery of the injuries, but you also may be dealing with financial issues, worried how you will pay the medical bills for your treatment and the income you are losing from being unable to work.
Here at Shapiro & Appleton, we have been advocating for injured clients since 1985 and will do all we can to ensure you receive the best possible outcome under the circumstances of your case. If you would like to meet with one of our skilled Virginia car accident attorneys to find out how we can help you get the financial compensation for your injuries you deserve, call us today at 800-752-0042 for a free case evaluation.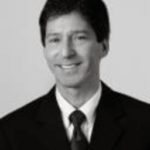 Rick Shapiro has practiced personal injury law for over two decades in Virginia, North Carolina, and throughout the Southeastern United States. He is a Board Certified Civil Trial Advocate by the National Board of Trial Advocacy (ABA Accredited) and has litigated injury cases throughout the eastern United States, including wrongful death, trucking, faulty products, railroad and medical negligence claims. His success in and out of the court room is a big reason why he was named 2019 "Lawyer of the Year" in railroad law in U.S. News & World Report's Best Lawyers publication (Norfolk, VA area), and he has been named a "Best Lawyer" and "Super Lawyer" by those peer reviewed organizations for many years.