An out-of-control dump truck carrying fire debris slammed into 10 vehicles in Santa Rosa, California Friday morning. The truck, which hauling debris from the California wildfires, was traveling westbound on Fountaingrove Parkway when it slammed into multiple vehicles. The impact causes six of the vehicles to burst into flames, trapping the occupants inside. Seven people were taken to area hospitals, with three of the victims listed in critical condition.
Witnesses to the horrific crash said the dump truck driver was honking the horn of the truck as he was approaching a red light. One witness said the driver looked like he might have lost the brakes of the trucks. Police are investigating the crash and have not yet said what they think caused the crash.
Truck Accident Causes
According to the National Highway Traffic Safety Administration (NHTSA), the three most common causes of truck crashes include:
Loss of control of the vehicle;
Running outside the travel lane; and
Rear-ending another vehicle.
The NHTSA also has identified the top ten factors which are often present in truck accidents:
Brake problems;
Traffic congestion;
Prescription drug abuse;
Driving too fast for conditions;
Roadway unfamiliarity;
Roadway issues;
Driving through a required stop, including a traffic light or crosswalk;
Over-the-counter drug abuse;
Inadequate surveillance; and
Fatigue.
When it has been determined that actions by the truck driver contributed to the crash, 40 percent of the time it is because the driver made a poor decision, such as speeding or following another vehicle too closely. In approximately 20 percent of truck crashes caused by the driver, the driver is either distracted by something or otherwise not paying attention to the road. In a little over 10 percent of crashes, the driver either falls asleep or otherwise becomes disabled due to a medical emergency. Another 10 percent of at-fault truck driver crashes are caused because of poor performance by the driver, such as not having good control over the truck or overcompensating in a turn.
Contact a Virginia Truck Accident Attorney
If you or a loved one has been injured in a truck accident, contact a Virginia truck accident attorney to discuss what legal recourse you may have against the responsible party or parties. Our Norfolk injury law firm has successfully advocated for many truck accident victims and their families and we understand how complex these cases can be. Our attorneys are available to meet and discuss the details of your case and how we may be able to help.
For more information about truck accidents in Virginia, please download our free guide.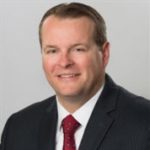 An experienced personal injury attorney with dual licensure in Virginia and North Carolina, Eric Washburn received a B.B.A. in Finance from James Madison University—initially worked in the information technology field before obtaining his law degree from Thomas M. Cooley Law School in Lansing, Michigan. Once an Assistant Commonwealth's Attorney in Danville, Va., Eric has been recognized by Super Lawyers Magazine as a "Rising Star" Super Lawyer in Virginia since 2014.