Nursing home abuse is a distressing and unfortunate reality that can occur in facilities responsible for the care of vulnerable elderly individuals. It is essential to raise awareness about this issue to help prevent and address nursing home abuse effectively. Several types of abuse commonly occur in nursing homes, including physical abuse, emotional abuse, neglect, financial exploitation, and sexual abuse. Understanding these forms of abuse can empower individuals to recognize the signs and take appropriate action to protect the well-being of their loved ones.
Physical Abuse
Physical abuse involves the intentional use of force that results in physical harm or pain. This may include hitting, pushing, restraining, or inappropriate use of medication or restraints. Signs of physical abuse may include unexplained bruises, fractures, wounds, or changes in behavior such as fearfulness or agitation.
Emotional Abuse
Emotional abuse encompasses actions that cause emotional or psychological distress to the elderly person. It can involve insults, threats, intimidation, humiliation, or isolation. Emotional abuse can have a severe impact on an individual's mental well-being. Signs may include withdrawal, depression, anxiety, or sudden changes in behavior or mood.
Neglect
Neglect occurs when the nursing home staff fails to meet the basic needs of the residents, such as providing adequate food, water, shelter, hygiene, and medical care. Signs of neglect may include malnutrition, dehydration, poor personal hygiene, untreated medical conditions, or unclean living conditions.
Financial Exploitation
Financial exploitation involves the unauthorized or improper use of an elderly person's funds, assets, or property. It can include theft, forgery, fraud, or coercing the resident into giving away their money or assets. Warning signs may include unexplained financial transactions, sudden changes in financial status, missing personal belongings, or the appearance of unfamiliar individuals claiming control over the resident's finances.
Sexual Abuse
Sexual abuse refers to any non-consensual sexual contact or activity imposed on an elderly resident. This includes unwanted touching, sexual assault, rape, or any form of sexual coercion. Signs of sexual abuse may include unexplained injuries to the genital area, sexually transmitted infections, or changes in behavior such as fearfulness, withdrawal, or increased agitation.
What to Do If You Discover Abuse
Recognizing and addressing nursing home abuse is crucial for the safety and well-being of elderly residents. If you suspect any form of abuse, it is important to take immediate action. Steps to consider include:
Documenting and reporting any signs or incidents of abuse to the nursing home administration, regulatory authorities, or adult protective services.
Seeking medical attention for the affected individual to address any immediate physical or psychological needs.
Consulting with an attorney specializing in nursing home abuse to understand legal rights and options for pursuing justice and compensation.
Considering alternative care options if the current nursing home fails to address or rectify the abuse.
Contact a Virginia Personal Injury Law Firm
Preventing nursing home abuse requires a collaborative effort involving families, caregivers, nursing home staff, and regulatory agencies. Regular communication, visits, and monitoring of the elderly loved one's well-being can help deter and detect abuse. Additionally, advocating for stricter regulations, staff training, and increased transparency in nursing home operations can contribute to creating safer environments for the elderly population.
If you do suspect or discover your loved one has been a victim of nursing home abuse, contact Shapiro, Washburn & Sharp immediately and let our Norfolk nursing home abuse attorneys fight for the financial justice your loved one deserves. Call our office today to schedule a free and confidential case evaluation.
Our firm also offers a free downloadable guide, In-Depth Report: Nursing Home Abuse and Nursing Home Negligence Claims.
Related Content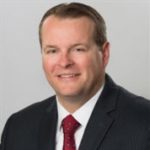 An experienced personal injury attorney with dual licensure in Virginia and North Carolina, Eric Washburn received a B.B.A. in Finance from James Madison University—initially worked in the information technology field before obtaining his law degree from Thomas M. Cooley Law School in Lansing, Michigan. Once an Assistant Commonwealth's Attorney in Danville, Va., Eric has been recognized by Super Lawyers Magazine as a "Rising Star" Super Lawyer in Virginia since 2014.