Shopping for a new car and concerned about your family's safety? Findings from an analysis done for U.S. News & World Report suggests that the National Highway Traffic Safety Administration's safety scores aren't always indicative of how children will fare in car crashes. Neither the NHTSA nor the Insurance Institute for Highway Safety uses child-sized dummies in car crash tests, making it difficult to know how child-safe a vehicle is.
Though the NHTSA uses child-sized dummies to test child safety seats, its evaluators do not assess damage to smaller dummies when rating overall vehicle safety. To provide such data, researchers are developing a crash test dummies that more closely mimics that size and composition of a child's body. The smallest of these so-called "biofidelic" dummies will simulate a small woman, about the size of a 13-year-old.
As a Virginia-based personal injury attrney, I've seen all kinds of injuries resulting from car accidents. It's always especially tragic when a child is endangered. Though we can't always know exactly how safe our vehicles are, if you have kids, consider buying a larger car. SUVs and minivans often take on less damage when in an accident. Their size simply stands up better to tough conditions on the road.
And while it may seem like common sense, always remember to buckle up the little ones. "Nearly half of kids 14 and under who died in crashes were completely unrestrained," Safe Kids USA told U.S. News & World Report. Proper child seat use can reduce the risk of death as much as 71 percent.
CD
About the Editors: The Shapiro, Cooper, Lewis & Appleton personal injury law firm, which has offices in Virginia (VA) and North Carolina (NC), edits the injury law blogs Virginia Beach Injuryboard,Norfolk Injuryboard and Northeast North Carolina Injuryboard as pro bono services.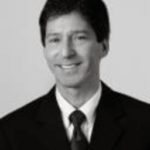 Rick Shapiro has practiced personal injury law for over two decades in Virginia, North Carolina, and throughout the Southeastern United States. He is a Board Certified Civil Trial Advocate by the National Board of Trial Advocacy (ABA Accredited) and has litigated injury cases throughout the eastern United States, including wrongful death, trucking, faulty products, railroad and medical negligence claims. His success in and out of the court room is a big reason why he was named 2019 "Lawyer of the Year" in railroad law in U.S. News & World Report's Best Lawyers publication (Norfolk, VA area), and he has been named a "Best Lawyer" and "Super Lawyer" by those peer reviewed organizations for many years.