In an annual tradition, hundreds of new laws came into effect in Virginia on July 1, 2019. My Virginia personal injury law firm colleagues and I pay close attention to these updates because seemingly small changes to what drivers and state residents can legally do may greatly increase or reduce risks for the types of accidents that send clients to our office doors.
We welcome each statute that lessens the likelihood of personal injuries and wrongful deaths. We also question legislative actions that make taking to the roads less safe. While we do appreciate having the ability to assist victims of other people's negligence and recklessness, we would prefer to see people remain unharmed.
LEARN MORE
Thing we were happy to see added to the Virginia Code are
A total ban on holding a phone or other handheld electronic device while driving through work zones;
Requiring children younger than 2 years old or shorter than the minimum height listed on the car seat tag;
Increasing penalties for injuring someone while causing a boating under the influence crash;
Increasing the penalty for not moving over or slowing down while approaching emergency vehicles or first responders working on the side of the highway; and
Allowing pharmacists to distribute information on safe medication disposal while dispensing prescriptions.
Simply having laws on the books does not guarantee compliance, but it is encouraging to see lawmakers work to reduce work zone accidents, drinking and boating and the potential misuse of unused opioids.
We were not as glad to see Virginia lift its ban on happy hour drink special advertising and loosen its limitations on licensing coworking spaces to provide beer and wine as perks for joining. Making it easier for people to find ways to drink and drive is never a net positive.
EJL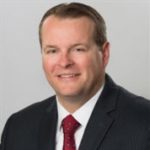 An experienced personal injury attorney with dual licensure in Virginia and North Carolina, Eric Washburn received a B.B.A. in Finance from James Madison University—initially worked in the information technology field before obtaining his law degree from Thomas M. Cooley Law School in Lansing, Michigan. Once an Assistant Commonwealth's Attorney in Danville, Va., Eric has been recognized by Super Lawyers Magazine as a "Rising Star" Super Lawyer in Virginia since 2014.