The U.S. Department of Transportation's Federal Motor Carrier Safety Administration issued a report to Congress in 2006 about the reasons for tractor trailer wrecks.
In those cases where the action or inaction of the driver commercial truck is the cause of the collision, driving too fast for conditions and fatigue were often important factors. Big rigs accidents commonly happen when the truck drivers are feeling under pressure by their motor carrier employers or they are unfamiliar with the roads. Bad brakes was the main reason for collisions where a defect or maintenance problem with the truck's equipment was involved.
Over 60% of the studied trucks involved in these crashes were tractors pulling a semi trailer. Most of these are the commonly seen 18 wheelers that carry most of the freight on U.S. Highways. There are over 141,000 truck crashes that occurred in the U.S. over a two year and nine month period of study. This is over 40,000 wrecks involving tractor trailers a year. Some of the types of accidents in decreasing order of frequency were leaving the lane/running off the road, side swipes, roll over's, and head on collisions, among other types.
Here in Hampton Roads, Virginia (VA) we have more than our share of tractor trailer trucks, because of the ports and intermodal rail shipping. This risk of the road is part of every day living in our area cities of Norfolk, Virginia Beach, Hampton, Newport News, Chesapeake, and Suffolk, Virginia (VA).
For more information on this subject, please refer to our section on Tractor-Trailer Accidents.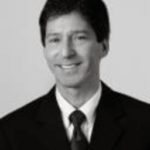 Rick Shapiro has practiced personal injury law for over 30 years in Virginia, North Carolina, and throughout the Southeastern United States. He is a Board Certified Civil Trial Advocate by the National Board of Trial Advocacy (ABA Accredited) and has litigated injury cases throughout the eastern United States, including wrongful death, trucking, faulty products, railroad, and medical negligence claims. His success in and out of the courtroom is a big reason why he was named 2019 "Lawyer of the Year" in railroad law in U.S. News & World Report's Best Lawyers publication (Norfolk, VA area), and he has been named a "Best Lawyer" and "Super Lawyer" by those peer-reviewed organizations for many years. Rick was also named a "Leader in the Law, Class of 2022" by Virginia Lawyers Weekly (total of 33 statewide honorees consisting of lawyers and judges across Virginia).