A memorial ride was recently held by the friends and family of Damion Savon Robinson who was killed in a motorcycle crash in June. Participants gathered at the site of the fatal accident and then headed to the courthouse where the driver of the vehicle that killed Robinson was appearing in front of a judge.
According to the police reports, the 27-year-old Hendron man was traveling on Bles Park Drive in Ashburn at approximately 11 p.m. when a Dodge Challenger smashed into the victim. The driver of the Challenger was attempting to turn left onto Rock Creek Terrace. The victim was rushed to a nearby hospital, where he died from his injuries several hours later.
The road where the accident occurred is wide-open and has clear visibility. There are not building, signs, or other objects that could obstruct the views of drivers. An officer investigating the fatal crash noted in their report, "Driver 1 stated she was talking to her passenger and did not see," the victim's motorcycle. The report also stated that the victim had not been speeding and the driver of the Challenger had not been drinking or otherwise impaired.
In Virginia, a driver can be charged with a felony when they cause the death of another person only if they are driving on a revoked or suspended license. At the hearing, the Commonwealth's Attorney's Office requested the case return to General District Court for trial on Nov. 4.
At the request of the Commonwealth's Attorney's Office on Thursday, Owens' case will return to General District Court for a three-hour trial Nov. 4.
Motorcycle Accidents
The most common type of crash involving a car and a motorcycle is at an intersection when the automobile driver is making a left turn in front of a motorcycle. This is because drivers neglect to check their blind spots, fail to wait until large vehicles clear the intersection and give them a clear view of approaching motorcycles, and do not use their turn signals. Another common reason – as in the crash that killed Damion Savon Robinson – is that the driver is just not paying attention to what is going on in front of them on the road. In the majority of these types of crashes, the victims on the motorcycles suffer serious and fatal injuries.
Contact a Dedicated Virginia Motorcycle Accident Attorney
If you or a loved one has been injured in a motorcycle accident, you may be facing high medical bills and other financial difficulties. Our Virginia personal injury attorneys understand how overwhelming these cases can be. The legal team at Shapiro, Appleton & Washburn have been advocating for victims and their families for more than 30 years and use all available resources to get the best possible outcome for our clients. We can also help the families of victims who are killed in pursuing wrongful death claims against the at-fault driver.
Our Va. Accident attorneys have successfully advocated for many motorcycle accident clients and have obtained the financial damages they deserved for the injuries they sustained. We also offer a free motorcycle injury guide which offers information that you may find helpful.
RELATED CONTENT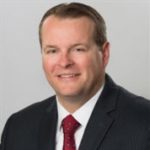 An experienced personal injury attorney with dual licensure in Virginia and North Carolina, Eric Washburn received a B.B.A. in Finance from James Madison University—initially worked in the information technology field before obtaining his law degree from Thomas M. Cooley Law School in Lansing, Michigan. Once an Assistant Commonwealth's Attorney in Danville, Va., Eric has been recognized by Super Lawyers Magazine as a "Rising Star" Super Lawyer in Virginia since 2014.