Medical payments ("med pay" for short) coverage, an option on automobile insurance, is extremely important to getting a good result in a personal injury case arising out of a car crash.
Many people forget about med pay. Because it is an optional coverage on your automobile insurance, people do not always buy it. Medical payments coverage says that if you or anyone else gets hurt arising out of the use of your vehicle, that the insurance company will pay medical expenses up to a certain dollar figure regardless of fault. Typically, it is sold in increments of $1,000.00 or $5,000.00. So, med pay covers you if you are driving and you run your own car into a tree. It would cover medical bills of up to $1,000.00 limits or whatever you buy, even if you caused the accident yourself. It would also do the same for any passengers in your vehicle. Moreover, if you or a family member are hurt in someone else's car, your medical payments coverage would kick in if they don't have any, or over and above the car owner's, if they do have medical payments coverage.
The reason insurance companies don't try to sell this coverage very hard to consumers is that it is a very good deal for consumers and not such a great deal for the insurance companies. Typically, $1,000.00 worth of med pay coverage will only cost $20.00 per year. I, myself, carry $10,000.00 worth of medical payments coverage on my vehicle. It is such a good deal that nobody who can afford it should go without it. However, when I ask clients about it in the context of their automobile wreck and injury, they often do not know whether they have it or not. Typically, we have to look at their declaration sheet showing the coverages they have or to write to their insurer to find out.
If you are in an accident that is not your fault and our firm is representing you, we will collect any med pay without a fee on the medical payments money. The reason is that it is so easy to collect using the same medical bills and records we use against the at-fault driver. In fact, the ethics rules in Virginia require that in an uncontested medical payments case, that the lawyer not charge a fee. I have seen some attorneys, sadly even experienced ones, doing personal injury and not obeying this ethics rule.
Using your med pay is an advantage to you. It allows me, as your attorney, to get you more money for your personal injury case. The dollars in your pocket end up better if you have med pay. The defendant, at-fault driver, is still responsible for the full amount of your medical bills, as if med pay did not cover any of them, at least in Virginia. The fact that medical payments coverage is used to pay your bills from an accident does not lessen the responsibility of the at-fault driver. All it does is sweeten the amount of money that I am able to put in your pocket as a result of an injury case. The amount of medical payments coverage is often the difference between being able to have an acceptable result and getting the case settled, rather than a less happy result. These days, the insurance companies are being unfair in how much money they are willing to pay in many personal injury cases . If I can get all your bills satisfied through medical payments coverage, then we are in a much better position to make the numbers work for you. This is especially true if you do not have health insurance.
So, my advice to you is to go and check your declaration sheet or call your insurance agent to find out whether you have medical payments coverage on your policy. If you don't, go ahead and get it. I hope you do not need it, but you will be glad to know it's there when an injury occurs. You can add it even in the middle of your policy period and do not have to wait until your next renewal. Of course, medical payments coverage only applies if you had it at the time that the car wreck occurred. Finally, there are other tricky aspects of medical payments, such as the fact that you can stack your medical payments, if you have multiple cars on one policy. For example, in Virginia, if you and your spouse have one State Farm policy with $1,000.00 worth of medical payments coverage, you really have $2,000.00 worth of available coverage. You multiply the number of cars on the policy times the limits of med pay.
Knowing how to deal with med pay is one of the reasons that you want an experienced personal injury attorney who focuses on injury cases exclusively. With me and my firm, you have that experience and dedication to one particular field of law.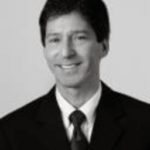 Rick Shapiro has practiced personal injury law for over two decades in Virginia, North Carolina, and throughout the Southeastern United States. He is a Board Certified Civil Trial Advocate by the National Board of Trial Advocacy (ABA Accredited) and has litigated injury cases throughout the eastern United States, including wrongful death, trucking, faulty products, railroad and medical negligence claims. His success in and out of the court room is a big reason why he was named 2019 "Lawyer of the Year" in railroad law in U.S. News & World Report's Best Lawyers publication (Norfolk, VA area), and he has been named a "Best Lawyer" and "Super Lawyer" by those peer reviewed organizations for many years.