Authored by: James C. Lewis
A recent study, "What We Know About Malpractice Settlements," which appeared in the
Iowa Law Review establishes that the likelihood of payment in a malpractice claim against a negligent physician and the amount paid to the injured patient by that negligent physician was "closely related to the merits of the underlying claim of medical negligence."
"Tort reformers" have long alleged that medical malpractice settlements are an "irrational lottery," where fault and settlement are unrelated. Many critics of our tort system intended to bring negligent healthcare providers to the bar of justice relied on a small analysis in a widely cited Harvard Medical Practice study which was originally published in 1996.
The study which appears in the recent addition of the Iowa Law Review looked at ten other studies completed between 1988-2006 that examined settlements in almost 20,000 medical malpractice cases against doctors, hospitals, nurses and nursing homes. This analysis found that weak claims are much less likely to result in payment to injured malpractice victims than strong claims with only 10-20% of weak cases resulting in payment and then, usually only in a "token" amount, such as forgiveness of unpaid medical bills.
Other hand, this investigation revealed that stronger cases against negligent doctors, nurses, hospitals and nursing homes resulted in payments to injured malpractice victims at a much higher rate (85-90%) and for much larger average payments.
The result of this study should put to rest the frivolous claims being put forth by "tort reformers" that medical negligence cases are unjustifiably increasing insurance premiums for healthcare providers who are supposed to be providing good and safe care to the American public. Rather, this study seems to bear out the fact that those negligent healthcare providers who inflict injuries on their patients are being held responsible for compensating those injured patients by the tort system.
For more information on this subject, please refer to the section on Medical Malpractice and Negligent Care.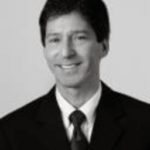 Rick Shapiro has practiced personal injury law for over two decades in Virginia, North Carolina, and throughout the Southeastern United States. He is a Board Certified Civil Trial Advocate by the National Board of Trial Advocacy (ABA Accredited) and has litigated injury cases throughout the eastern United States, including wrongful death, trucking, faulty products, railroad and medical negligence claims. His success in and out of the court room is a big reason why he was named 2019 "Lawyer of the Year" in railroad law in U.S. News & World Report's Best Lawyers publication (Norfolk, VA area), and he has been named a "Best Lawyer" and "Super Lawyer" by those peer reviewed organizations for many years.