A broken, damaged, misaligned or inappropriately opened track switch can easily cause a train crash or derailment that leaves workers or passengers badly injured or dead. Such avoidable accidents are more than headlines to my Virginia-based law firm colleagues and I, as we have spent decades holding rail corporations and track owners responsible for negligently endangering their employees and customers.
Much of our work in this area has involved cases brought under the provisions of a law called the Federal Employers Liability Act, or FELA. That statute gives railroad workers or their families the right to file personal injury and wrongful death claims against rail corporations. FELA also makes a railroad strictly liable for covering a plaintiff's medical expenses and paying other types of monetary damages when evidence shows that an accident or exposure to hazardous materials happened because the company failed to comply with an applicable safety law or regulation.
LEARN MORE
When an engineer, conductor, switchman, trackman or other railroad worker suffers injuries in an accident involving problems with the track or rail bed, succeeding with a FELA claim often depends on showing a violation of 49 CFR 213 – Track Safety Standards. This section of the Code of Federal Regulations spells out the legal duties of rail corporations and track owners to perform regular inspections and conduct repairs in a timely fashion. Here is an excerpt from the text of 49 CFR 213 that deals with switches:
Each stock rail must be securely seated in switch plates, but care shall be used to avoid canting the rail by overtightening the rail braces.
Each switch point shall fit its stock rail properly, with the switch stand in either of its closed positions to allow wheels to pass the switch point. Lateral and vertical movement of a stock rail in the switch plates or of a switch plate on a tie shall not adversely affect the fit of the switch point to the stock rail. Broken or cracked switch point rails will be subject to the requirements of § 213.113, except that where remedial actions C, D, or E require the use of joint bars, and joint bars cannot be placed due to the physical configuration of the switch, remedial action B will govern, taking into account any added safety provided by the presence of reinforcing bars on the switch points.
Each switch shall be maintained so that the outer edge of the wheel tread cannot contact the gage side of the stock rail.
The heel of each switch rail shall be secure and the bolts in each heel shall be kept tight.
Each switch stand and connecting rod shall be securely fastened and operable without excessive lost motion.
Each throw lever shall be maintained so that it cannot be operated with the lock or keeper in place.
Each switch position indicator shall be clearly visible at all times.
Unusually chipped or worn switch points shall be repaired or replaced. Metal flow shall be removed to insure proper closure.
Tongue & Plain Mate switches, which by design exceed Class 1 and excepted track maximum gage limits, are permitted in Class 1 and excepted track.
Other sections of this statute address duties regarding the maintenance of
Ballast, which is the crushed rock, compacted clay or other material that supports the rails and ties;
Crossties;
Derails, which are devices that prevent unauthorized movements of locomotives and rail cars.
Gage restraint measurement systems.
Frogs, which are the points at which rails cross each other at switches
Frog guard rails and guard faces;
Rails;
Rail fastening systems;
Rail joints;
Tie plates.
Turnouts, which are switches where two sets of rails completely separate; and
Track crossings.
Rail passengers, drivers at railroad crossings and residents of building can also cite violations of the federal track safety standards in personal injury or wrongful death cases stemming from train derailments.
EJL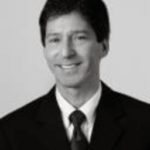 Rick Shapiro has practiced personal injury law for over 30 years in Virginia, North Carolina, and throughout the Southeastern United States. He is a Board Certified Civil Trial Advocate by the National Board of Trial Advocacy (ABA Accredited) and has litigated injury cases throughout the eastern United States, including wrongful death, trucking, faulty products, railroad, and medical negligence claims. His success in and out of the courtroom is a big reason why he was named 2019 "Lawyer of the Year" in railroad law in U.S. News & World Report's Best Lawyers publication (Norfolk, VA area), and he has been named a "Best Lawyer" and "Super Lawyer" by those peer-reviewed organizations for many years. Rick was also named a "Leader in the Law, Class of 2022" by Virginia Lawyers Weekly (total of 33 statewide honorees consisting of lawyers and judges across Virginia).