One of the most heart-jumping experiences that can happen to a driver is when you are driving down the road and suddenly the vehicle in another lane begins coming into your lane. If you're lucky, either you're able to maneuver your vehicle to avoid a collision or the other driver realizes what they are doing and pulls back into their own lane. In an effort to decrease the number of lane drifting accidents that occur, newer vehicles are being installed in new vehicles. The hope is that this technology will decrease the number of lane drifting accidents that happen by alerting drivers to pay attention to what they are doing.
However, there is concern that this new technology will not help in a large percentage of the lane drifting collisions that occur because it is actually the physical condition the driver is in that is causing them to drive out of their own lane and not any activity taking place.
Lane Drifting Study
In one study, researchers concluded that one of the most common reasons why drivers drift into another lane is because of some sort of incapacitation. The driver is either asleep, has suffered a medical emergency, or they have passed out due to alcohol or drug use.
The study used data from 631 lane-drifting accidents that occurred within a two-year period, where at least one vehicle was towed away, and where emergency medical responders were called to the scene.
The data revealed that a driver's incapacitation accounted for 34 percent of the lane drifting collisions that took place. Seventeen percent of the drivers were sleeping, and the other 17 percent had either suffered some type of medical incident (such as a stroke or heart attack) or had blacked out from drugs or alcohol.
Out of the 631 accidents, 124 of the crashes resulted in either serious injuries or fatalities. Of those, the numbers of incapacitated drivers jumped to 42 percent, again divided evenly between sleeping drivers (21 percent) or suffering from a medical condition or blackout (21 percent).
Let a Virginia Injury Attorney Help
If you have been injured in a crash caused by a drowsy, distracted, or incapacitated driver, contact a skilled Virginia car accident attorney to find out what legal recourse you may have against the driver for your pain and loss. Our personal injury law firm has successfully represented many victims of car crashes and understands how frustrating and intimidating it can be dealing with insurance companies when you are trying to recuperate and put your life back together after suffering a traumatic event of an auto accident.
Call Shapiro, Appleton & Washburn to schedule a free and confidential case evaluation and find out what legal options you may have to get the financial compensation you may be entitled to for the losses your injuries have caused.
RELATED CONTENT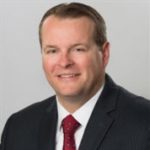 An experienced personal injury attorney with dual licensure in Virginia and North Carolina, Eric Washburn received a B.B.A. in Finance from James Madison University—initially worked in the information technology field before obtaining his law degree from Thomas M. Cooley Law School in Lansing, Michigan. Once an Assistant Commonwealth's Attorney in Danville, Va., Eric has been recognized by Super Lawyers Magazine as a "Rising Star" Super Lawyer in Virginia since 2014.