If you have a teenager who is preparing to learn how to drive, it is essential that you teach your teen the importance of practicing safe driving habits. According to statistics from the American Automobile Association, approximately 7 percent of all drivers in this country are teenagers, yet almost 15 percent of all fatal crashes involve teen drivers. Tragically, the number one cause of death for teens is vehicle accidents.
Teaching Your Teen Safe Driving Habits
In Virginia, a 15-year-old can apply for a learner's permit. At 16, if they qualify, they can get a provisional license. At 18, they can receive a regular driver's license. Although the state has set these guidelines, one of the most critical things a parent can do is to make sure your teen is ready for each graduated licensing step. Just because your teen is old enough to take the state's driving test does not mean they are actually ready to take it. Two of the most common causes of teen driving accidents are lack of experience and poor driving skills, but both of these factors can be overcome with practice.
The old saying, "Children learn what they live" still applies to teenagers. When parents practice safe driving behaviors, the chances improve that your teen will too. If you insist that everyone buckles their seat belts every time you get into the vehicle from the time your children are young, it will be second nature for them when they are behind the wheel of a vehicle. It is also important to never engage in distracted driving habits because you could be sending your teen the unintended message that it is okay to pick up that cell phone while you are driving.
Provisional licenses have limits, including the times of day a teen can drive and how many passengers they are allowed to have in their vehicle. Make sure your teen is following these rules. Studies have shown that passengers can be a dangerous distraction for teen drivers that can lead to fatal crashes.
Contact a Virginia Personal Injury Attorney
Unfortunately, no matter how well you have taught your teen and how safe of a driver they are, there are still other motorists on the road who fail to do the same. If your teen driver is injured in a crash caused by another party, contact a seasoned Virginia car accident attorney to find out what your legal options may be. Our attorneys have a solid reputation for aggressively advocate for our clients to get them the damages they may be entitled to, including financial compensation for medical expenses, lost wages and benefits, pain and suffering, emotional anguish, permanent disability, and more.
Call Shapiro, Appleton & Washburn today to schedule a free and confidential case evaluation.
Our Virginia injury law firm also offers car accident victims a free car accident injury guide, as well as a free wrongful death guide for families who have lost a loved one in an accident.
RELATED CONTENT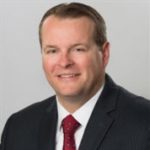 An experienced personal injury attorney with dual licensure in Virginia and North Carolina, Eric Washburn received a B.B.A. in Finance from James Madison University—initially worked in the information technology field before obtaining his law degree from Thomas M. Cooley Law School in Lansing, Michigan. Once an Assistant Commonwealth's Attorney in Danville, Va., Eric has been recognized by Super Lawyers Magazine as a "Rising Star" Super Lawyer in Virginia since 2014.