If you or a loved one was involved in a car accident caused by a DoorDash driver, contact a Norfolk personal injury lawyer with Shapiro, Appleton & Washburn to discuss your legal options. You may be able to pursue financial restitution for your harms and losses.
Food Delivery Drivers Are Not Necessarily More Dangerous Than Other Drivers
No one needs to search the web very long to find a headline such as "Food Delivery Driver Faces Felony Charges After Lakeview Hit-and-Run Caught on Video." That terrible incident occurred in May 2020 near Chicago.
News like that makes it easy to assume that the gig workers driving for DoorDash, Uber Eats and similar companies pose a particular risk. Pressure to maximize deliveries and minimize transportation time from a restaurant's kitchen to the customer's door appear to incentivize speeding and ignoring stoplights.
Additionally, a food delivery driver is practically guaranteed to spend some portion of their time behind the wheel distracted by orders coming in via smartphone and maps on their GPS devices. But if statistics show that people who work for DoorDash get involved in more crashes than people who do not do food delivery, that almost definitely means that DoorDash drivers spend a greater number of hours on the road at night and in bad weather than do other people. More driving translates into more chances for crashing, and no one beats the odds forever.
LEARN MORE
There is also the fact that DoorDash drivers do not cause each crash in which they are involved. Nevertheless, being on the road for extended periods of time means that DoorDash, Uber Eats, and Postmates delivery drivers are at a higher risk of causing a serious accident.
Establishing Fault is Critically Important
An important question that must be answered before moving forward with a personal injury claim against DoorDash, Postmates, GrubHub, etc. is – "who caused the accident?" If you were operating your vehicle negligently, then you may not have grounds to file a personal injury claim due to Virginia's archaic legal doctrine – contributory negligence. If, on the other hand, the DoorDash driver hit you because they were checking their phone, speeding, intoxicated, etc. then you may be able to pursue financial restitution from the driver and the delivery company.
Was the Delivery Driver Working When the Wreck Occurred?
It is important to note that DoorDash, and other delivery services, typically only have legal exposure when one of their drivers was working at the time of the crash. "Working" in this scenario means traveling to a customer's residence with an order. Basically, this means for you to have a viable personal injury claim, there needs to be evidence that the delivery diver caused the accident AND they were operating their vehicle in the course of business.
When DoorDash Insurance Can Be Invoked
Even when a contract driver clearly causes a crash and inflicts injuries while working for DoorDash, the at-fault driver's own auto insurance policy will cover most property damage and injuries. On its website, DoorDash explains that no one can start driving for the company unless they are fully insured at the time that sign up. The company further states
If you [as a contract driver] fail to maintain your own insurance, DoorDash's coverage may not apply. Damages sustained to your vehicle in an auto accident are your responsibility and should be addressed by your auto insurance carrier directly. DoorDash does provide excess auto insurance for Dashers, but this policy applies only to damages you cause to other parties (i.e. third party property damage and/or bodily injury) and only to accidents while on an active delivery (when you are in possession of goods to be delivered). This excess insurance applies only after you go through your own auto insurance policy first.
And this brings up a second set of questions, including
How much coverage does the at-fault food delivery driver carry?
How much can the injured crash victim reasonably claim in compensation? Does that exceed the driver's coverage?
Will settling a claim for the maximum amount available under the driver's policy make sense, or is it worth it to the crash victim to try to hold the company liable?
Only the victim and their family can definitely answer that final question. An experienced and empathetic Virginia Beach & Norfolk personal injury attorney can offer advice and explain options, but the final decision always rests with the client.
Please note that our law firm only handles cases involving personal injury or wrongful death. We do not handle property damage claims, including property damage caused by a DoorDash delivery driver.
EJL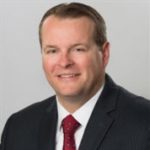 An experienced personal injury attorney with dual licensure in Virginia and North Carolina, Eric Washburn received a B.B.A. in Finance from James Madison University—initially worked in the information technology field before obtaining his law degree from Thomas M. Cooley Law School in Lansing, Michigan. Once an Assistant Commonwealth's Attorney in Danville, Va., Eric has been recognized by Super Lawyers Magazine as a "Rising Star" Super Lawyer in Virginia since 2014.