According to the National Council on Aging, "Approximately 1 in 10 Americans aged 60+ have experienced some form of elder abuse. Some estimates range as high as 5 million elders who are abused each year. One study estimated that only 1 in 14 cases of abuse are reported to authorities."
As a Virginia personal injury lawyer who represents victims of these terrible incidents in insurance claims and civil lawsuits, I know that too much of the reported and unreported elder abuse occurs in nursing homes, long-term care facilities and assisted living communities. I also have seen too many times that neglect by health care professionals and staff members leads to unnecessary suffering and even death.
LEARN MORE
The Centers for Disease Control and Prevention in 2016 issued this uniform definition of elder abuse: "Intentional act or failure to act by a caregiver or another person in a relationship involving an expectation of trust that causes or creates a serious risk of harm to an older adult."
Such harmful acts take many forms, and individuals who have developed dementia or who suffer from a disability are most at risk. Recognizing a problem is the first step toward stopping it and holding responsible parties accountable.
Regarding what to look for, allow me to borrow heavily from a much longer list of signs and symptoms of elder/nursing home abuse and neglect published by the Washington State Department of Social and Health Services.
Physical Abuse
Bruises, black eyes, welts, lacerations, and rope marks
Broken bones
Open wounds, cuts, punctures, untreated injuries in various stages of healing
Broken eyeglasses/frames, or any physical signs of being punished or restrained
Laboratory findings of either an overdose or under dose medications
Individual's report being hit, slapped, kicked, or mistreated
Vulnerable adult's sudden change in behavior
The caregiver's refusal to allow visitors to see a vulnerable adult alone
Sexual Abuse
Bruises around the breasts or genital area
Unexplained venereal disease or genital infections
Unexplained vaginal or anal bleeding
torn, stained, or bloody underclothing
an individual's report of being sexually assaulted or raped
Mental Mistreatment/Emotional Abuse
Being emotionally upset or agitated
Being extremely withdrawn and noncommunicative or nonresponsive
Unusual behavior usually attributed to dementia (e.g., sucking, biting, rocking)
Nervousness around certain people
An individual's report of being verbally or mentally mistreated
Neglect
Dehydration, malnutrition, untreated bed sores and poor personal hygiene
Unattended or untreated health problems
Hazardous or unsafe living condition (e.g., improper wiring, no heat or running water)
Unsanitary and unclean living conditions (e.g., dirt, fleas, lice on person, soiled bedding, fecal/urine smell, inadequate clothing)
An individual's report of being mistreated
Exploitation
Sudden changes in bank account or banking practice, including an unexplained withdrawal of large sums of money
Adding additional names on bank signature cards
Unauthorized withdrawal of funds using an ATM card
Abrupt changes in a will or other financial documents
Unexplained disappearance of funds or valuable possessions
Bills unpaid despite the money being available to pay them
Forging a signature on financial transactions or for the titles of possessions
Sudden appearance of previously uninvolved relatives claiming rights to a vulnerable adult's possessions
Unexplained sudden transfer of assets to a family member or someone outside the family
Providing services that are not necessary
Individual's report of exploitation
Sadly, it typically falls to adult children and friends of the victims of nursing home abuse and neglect to report issues and take legal action. Calling police, state health officials and, yes, a Virginia personal injury lawyer immediately is often justified. Know that I and my colleagues will do what we can to help.
EJL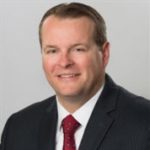 An experienced personal injury attorney with dual licensure in Virginia and North Carolina, Eric Washburn received a B.B.A. in Finance from James Madison University—initially worked in the information technology field before obtaining his law degree from Thomas M. Cooley Law School in Lansing, Michigan. Once an Assistant Commonwealth's Attorney in Danville, Va., Eric has been recognized by Super Lawyers Magazine as a "Rising Star" Super Lawyer in Virginia since 2014.