Spring has arrived and summer is just around the corner. Warmer weather means that more people typically take to the roads, for travel, recreation, and family time. But it also means that many of those roads are being repaired or replaced. According to the National Highway and Traffic Safety Organization (NHTSA), there has been a significant increase in the dangerous accident risks presented by construction work zones for both motorists and those who work in these areas.
A work zone is a designated area or stretch of road or highway where work is taking place, usually to improve road conditions or improve the pavement. In order to make these repairs, there are typically detours, lane closures, and construction vehicles and equipment that are involved. The risk of vehicle crashes spikes in these areas, especially when there is a change in the normal flow of traffic that regular commuters are used to.
So how does a driver protect themselves from crashes in work zones? One of the best ways is to practice safe driving habits when you approach these areas. The following are tips provided by safety advocates:
Slow down when driving through these areas. Lower speed limits are generally posted in construction zones, as well as stiff penalties for drivers who violate these limits.
Be alert and pay attention to all signage.
Watch and obey all directions given by flaggers or any electronic and posted signage provided.
Use the "Take 10" technique when you are changing lanes. With the Tech 10 technique, the driver puts on their turn signal at least three seconds before they drive into the other lane. Drivers should allow themselves up to seven seconds to complete the change, keeping an eye on both rearview and side mirrors while driving into the lane.
Allow yourself plenty of time to reach your destination. If you know there is construction happening in an area you need to drive through, leave earlier so you will not feel stressed or impatient about any delays the construction may cause.
Drive defensively. Other drivers do not always follow these safe driving tips.
Make sure to leave enough space between your vehicle and the one in front.
Speak to a Virginia Car Accident Attorney
Unfortunately, no matter how safe a driver is behind the wheel, there is always a risk that another driver is reckless and causes a crash. If you suffered injuries in a car accident, and need compensation to find some amount of recovery, talk to a Norfolk car accident attorney from Shapiro, Washburn & Sharp to find out all your legal options.
Car accident injuries should not be ignored, and you deserve compensation for your suffering. Our firm has more than three decades of experience successfully advocating for injured victims and their families and will work diligently to get you the financial compensation you deserve.
RELATED CONTENT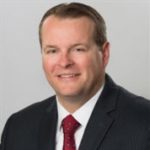 An experienced personal injury attorney with dual licensure in Virginia and North Carolina, Eric Washburn received a B.B.A. in Finance from James Madison University—initially worked in the information technology field before obtaining his law degree from Thomas M. Cooley Law School in Lansing, Michigan. Once an Assistant Commonwealth's Attorney in Danville, Va., Eric has been recognized by Super Lawyers Magazine as a "Rising Star" Super Lawyer in Virginia since 2014.