It has probably happened to you. You are driving behind another vehicle that seems to be operating rather erratically. The car keeps speeding up, slowing down, or drifting to either side of the travel lane. When you finally are able to get safely get around the car, you cannot help but to glance at the driver to see what caused the trouble, expecting to see him or her engaged in sending or reading a text message. Instead, you watch the driver seeming to talk to him- or herself, gesturing and reacting, despite being alone in the car. Then it dawns on you: the driver is in the midst of a phone conversation using a hands-free device.
RELATED CONTENT
Drivers are constantly reminded about the dangers of cell phone use while driving and are strongly admonished to avoid texting while driving, which is also illegal in most states, including Virginia. However, thanks to the rise in onboard vehicle technology and Bluetooth devices, many drivers do not realize that hands-free phone conversations are often just as dangerous as holding the phone to their ear.
Distracting Conversation
The National Safety Council points out that, when it comes to cell phone conversations behind the wheel, the distraction is caused primarily by the call itself, not the use of a hand-held phone. It is easy for a driver to become engrossed in a conversation and to all but forget about the task of driving safely. While talking on a hands-free device may superficially seem similar to conversing with a passenger, it is, in reality, much different. A passenger can help be aware of the road as well, serving as another set of eyes. He or she can stop talking or pause the conversation when needed to keep everyone safe. The person on the other end of a cell phone call can do none of those things.
Increased Distractions
In addition to conducting cell phone conversations, hands-free devices are also being used now to send messages, search for radio stations, and to get driving directions. It turns out, these actions can be extremely distracting as well. According to a recent study by the AAA Foundation for Traffic Safety, it can take as long as 27 seconds for a driver's attention to refocus on the road after using a hands-free device to dial a number or send a voice-to-text message. Too much can happen in half a minute at highway speeds, and the risks just are not worth it.
Distracted Driving Accident?
Distracted driving is a very real danger on the roads, and our personal injury firm has reported on multiple accidents caused by drivers who were engaged in texting, accessing social media, and other deadly distracted driving behaviors. This new game appears to have amped up the already high risks of being injured in a car crash caused by a distracted driver.
If you have injured in a car accident caused by a distracted driver, contact a Virginia personal injury attorney to find out what legal recourse you may have against the at-fault driver. Our injury firm also offers a free car accident injury guide, which covers topics such as what damages can be claimed, how much a claim may be worth, and how passenger injury cases are different.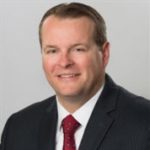 An experienced personal injury attorney with dual licensure in Virginia and North Carolina, Eric Washburn received a B.B.A. in Finance from James Madison University—initially worked in the information technology field before obtaining his law degree from Thomas M. Cooley Law School in Lansing, Michigan. Once an Assistant Commonwealth's Attorney in Danville, Va., Eric has been recognized by Super Lawyers Magazine as a "Rising Star" Super Lawyer in Virginia since 2014.