We've all heard the three rules of real estate: location, location, location! It's no wonder that homes on waterfront property or those nestled beside pristine golf courses sell for much higher than others of comparable square footage – it just feels better when the view from your front porch is tranquil, and most of us are willing to pay more for that feeling. But for the residents who live near the Battlefield Golf Club in Chesapeake, any feelings of tranquility have long since gone out the window, thanks to less-than-truthfulness on the part of Dominion VA Power, and a real threat of heavy metal and toxic poisoning in their drinking water.
The problem started when, in 2002, developers built the golf course using 1.5 million tons of fly ash, supplied by Dominion. What is fly ash? Good question. Fly ash is the byproduct of burning coal to produce electricity, and as you may have guessed, it contains a good amount of heavy metals and other toxins. The golf course was built without a liner, which has allegedly allowed heavy metal toxins to seep into the well water used by nearby residents. In fact, city consultants last year found high levels of aluminum, arsenic, lead, as well as other contaminants, in the water underneath the course.
From a personal injury attorney standpoint, the problem started before the golf course was even built, when, in December of 2001 – before the fly ash was even trucked to the site – Dominion consultant URS Corp indicated that building the golf course with fly ash could pose environmental risks. In response, Dominion ordered more "sophisticated" tests. These additional tests showed that mixing the fly ash with a binding agent should protect the groundwater from toxins. That's all well and good, but I can't help feeling like Dominion should have done more. When, in June of 2001, Dominion executive Max Bartholomew made a pledge to the city council that building the golf course with fly ash would NOT pose any risk to the water or surrounding residents, he seemed sincere. Why, then, did he not return to the counsel the following December, to alert them that perhaps Dominion's initial assurances of safety might be less than accurate?
For now, Dominion has pledged $6 million dollars to extend residents' water lines outside of the current danger zone around the golf course. It's incredibly important in this day and age for companies to accept responsibility for the impact they have on the communities around them. In the end, it's the families living in ordinary houses on ordinary streets, leading ordinary lives that suffer from colossal corporate irresponsibility and negligence. Those are the people we're looking out for, who we go to bat for every day.
About the Editors: Shapiro, Cooper, Lewis & Appleton personal injury law firm (VA-NC law offices ) edits the injury law blogs Virginia Beach Injuryboard, Norfolk Injuryboard, as well as the Northeast North Carolina Injuryboard as a pro bono service to consumers. Lawyers licensed in: VA, NC, SC, WV, DC, KY, who handle car, truck, railroad, and medical negligence cases and more.
CA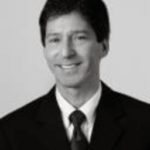 Rick Shapiro has practiced personal injury law for over two decades in Virginia, North Carolina, and throughout the Southeastern United States. He is a Board Certified Civil Trial Advocate by the National Board of Trial Advocacy (ABA Accredited) and has litigated injury cases throughout the eastern United States, including wrongful death, trucking, faulty products, railroad and medical negligence claims. His success in and out of the court room is a big reason why he was named 2019 "Lawyer of the Year" in railroad law in U.S. News & World Report's Best Lawyers publication (Norfolk, VA area), and he has been named a "Best Lawyer" and "Super Lawyer" by those peer reviewed organizations for many years.