Electric scooters – also referred to as E-scooters – have been gaining in popularity across the country and here in Virginia. Right here in Norfolk, residents and visitors can take advantage of the LIME program, which offers the opportunity to rent an electric scooter at locations around the city.
RELATED CONTENT
E-scooters offer a fun and inexpensive way to get around. However, these vehicles do pose a high risk of injuries for anyone who is involved in an e-scooter accident. Electric scooters can reach speeds of up to 15 miles per hour. Victims can fall off the e-scooters, crash into a pedestrian, crash into another e-scooter rider, or trip over a carelessly discarded e-scooter. A recent three-month study conducted by the city of Austin, TX and the Centers for Disease Control and Prevention (CDC) found that although anyone can be an e-scooter accident victim, some people are more at risk than others:
Researchers identified 271 electric scooter-related injuries that occurred during the study's duration.
During the three-month study, 192 victims went to the emergency room after an electric scooter accident. Two of the victims were pedestrians, 190 victims were e-scooter riders.
Fifty-five percent of victims were male
Victims ranged in ages from 9 to 79, but almost half of the victims – 48 percent – were 18 to 29 years of age.
Thirty-three percent of the injured victims were riding the e-scooters for the first time when they were injured, indicating that there may be a learning curve that new riders should be aware of in order to help minimize their risk of injury.
The study also identified the most common injuries suffered by e-scooter accident victims:
Head-related injury: 48 percent
Brain trauma: 15 percent of head injury victims had brain trauma
Shoulder, arms, wrists, or hand injuries: 70 percent
Legs, knees, ankles, or feet injuries: 55 percent
Abdomen and chest pain: 18 percent
Bone fractures: 35 percent
While any of these injuries can be serious, head and brain injuries are particularly dangerous. Brain injuries can involve concussions and internal bleeding. Wearing a helmet can significantly decrease the risk of a head injury in the event of an e-scooter accident, however, most electric scooters don't wear them. In fact, only one percent of the victims in the Austin, TX study were wearing a helmet when they were injured.
Contact a Virginia Personal Injury Attorney
If you or a family member has been injured in an electric scooter accident, you may be entitled to financial compensation to cover your medical expenses, loss of income, pain and suffering, emotional anguish, scarring, permanent disability, and more. Contact Shapiro, Appleton & Washburn to speak with one of our Norfolk electric scooter accident attorneys and find out what legal options you may have for your injuries.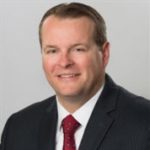 An experienced personal injury attorney with dual licensure in Virginia and North Carolina, Eric Washburn received a B.B.A. in Finance from James Madison University—initially worked in the information technology field before obtaining his law degree from Thomas M. Cooley Law School in Lansing, Michigan. Once an Assistant Commonwealth's Attorney in Danville, Va., Eric has been recognized by Super Lawyers Magazine as a "Rising Star" Super Lawyer in Virginia since 2014.