Hampton Roads homeowners saddled with toxic Chinese drywall are facing another challenge: Getting home insurance companies to cover their losses.
"I always thought insurance would cover this," homeowner Larry Ward told WAVY-TV earlier this week. "I went right to my insurance company asked them about this. Evidently there are some exclusions in every policy."
I wrote about this difficult issue in October, and my colleague Jim Lewis wrote about a tour federal officials took of Chinese drywall-afflicted homes in Hampton Roads.
Many insurance policies have "pollution exclusions," often taken to refer to something outside the home – a chemical spill, for example – damaging the inside of the home.
But it's not clear whether pollution exclusions cover the damage caused by toxic Chinese drywall. However, insurance companies have denied toxic Chinese drywall claims in other states by citing the pollution exclusion.
State insurance officials in Virginia are studying the issue; Virginia Beach City Councilman Bill DeSteph wants the state insurance commissioner to rule that the pollution exclusion can't be applied to Chinese drywall. DeSteph has also been lobbying on behalf of residents in the General Assembly.
Meanwhile, Ward has had to abandon his home, fearing for the safety of his children. Repair quotes from contractors have run from $220,000 to $450,000. His insurer has not denied his claim, but it hasn't accepted it either. He told WAVY that his claim is now in his insurance company's litigation department.
"You just have no clue of what damage it's causing, and how frustrating it is to have a beautiful home and have to walk away from that home," Ward told WAVY.
About the Editors: Shapiro, Cooper, Lewis & Appleton personal injury law firm (VA-NC law offices ) edits the injury law blogs Virginia Beach Injuryboard, Norfolk Injuryboard, and Northeast North Carolina Injuryboard as a pro bono service to consumers.
(MM)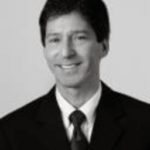 Rick Shapiro has practiced personal injury law for over two decades in Virginia, North Carolina, and throughout the Southeastern United States. He is a Board Certified Civil Trial Advocate by the National Board of Trial Advocacy (ABA Accredited) and has litigated injury cases throughout the eastern United States, including wrongful death, trucking, faulty products, railroad and medical negligence claims. His success in and out of the court room is a big reason why he was named 2019 "Lawyer of the Year" in railroad law in U.S. News & World Report's Best Lawyers publication (Norfolk, VA area), and he has been named a "Best Lawyer" and "Super Lawyer" by those peer reviewed organizations for many years.