As a Virginia/Carolina border personal injury lawyer in southeastern Virginia (VA), you often face issues of car accident and insurance law that involve more than one state at a time, and a fair number of our injury clients are also serving in the military (Norfolk is home to the world's largest navy base). First, we have the North Carolina (NC) border which touches the cities of Virginia Beach, Chesapeake and Suffolk, Virginia (VA). Just south of each of those jurisdictions is northeast North Carolina. There are all kinds of reasons that cars and trucks flow between Virginia and North Carolina including the busy Interstate 95 (I-95) corridor connecting the middle of North Carolina coming through Rocky Mount and Northampton County up into Virginia at Emporia and Greensville County. You also have tourists and visitors to the Outer Banks (OBX) of North Carolina coming through Tidewater, Virginia. Many people also live in Moyock, North Carolina as well as the counties of Camden, Currituck and Dare who daily commute to jobs in Norfolk or Virginia Beach, Virginia. Four of the five attorneys in our office have licenses for both Virginia and North Carolina. This allows us to better know what the law is and represent people who are from North Carolina who get hurt in Virginia or vice versa. Many aspects of the law are different in the two states including how medical payments coverage works on the injured driver's own automobile policy as well as what happens when the at-fault driver is uninsured or underinsured. Most practitioners, even experienced injury lawyers, who only work in Virginia or only work in North Carolina will not necessarily know all of these rules and are more likely to make a mistake and leave money that should have gone to the client on the table as a result.
Another way in which there is a multiple state dimension to car and truck accident cases in Virginia's Tidewater region is the nature of our community having so many people from out of state. The military, particularly the Navy, and tourism, particularly at the beach in Virginia Beach and the Williamsburg historical area, bring lots of people from other states to our community, and we have special experience in handling injury claims/suits for military personnel. Our law firm is frequently asked to help injured people who have some of their medical treatment out of state, like a sailor who is from Maryland but stationed in Norfolk, Virginia or a tourist from West Virginia who gets hurt while driving on the highway in Newport News, Virginia. Because of our having licenses in states throughout the southeast and mid-atlantic, and handling injury cases against the railroad companies in various other states, we are used to handling cases that involve pieces of the puzzle coming from different jurisdictions. Just getting medical records from another state where the rules for getting medical authorization are different can be complex and time consuming. Knowing how to find and use local counsel in other states is also part of what we do regularly in our handling of cases on a regional basis. Because we are used to doing these things, we are in a better position to make sure that things go smoothly in a case for someone who is from Hampton Roads and gets hurt elsewhere or is hurt in Hampton Roads but they are from another state. The rules, procedures and insurance system for car accident claims are often quite different state to state. We believe that our law firm is uniquely well suited to handling these cases because of our experience in dealing with multi-state injury cases, especially for railroad workers when the place of the accident is different than the home state of the person who was hurt or killed.
Shapiro, Cooper Lewis & Appleton personal injury law firm is based in Virginia practicing primarily in the southeastern U.S. and handles only injury law, including car, truck, railroad, and medical negligence cases and more. The firm's website is: hsinjurylaw.com, the firm edits two injury law blogs: Virginia Beach Injuryboard & Norfolk Injuryboard, and also hosts a video library covering many FAQ's on personal injury subjects.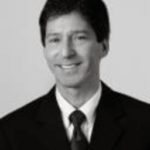 Rick Shapiro has practiced personal injury law for over two decades in Virginia, North Carolina, and throughout the Southeastern United States. He is a Board Certified Civil Trial Advocate by the National Board of Trial Advocacy (ABA Accredited) and has litigated injury cases throughout the eastern United States, including wrongful death, trucking, faulty products, railroad and medical negligence claims. His success in and out of the court room is a big reason why he was named 2019 "Lawyer of the Year" in railroad law in U.S. News & World Report's Best Lawyers publication (Norfolk, VA area), and he has been named a "Best Lawyer" and "Super Lawyer" by those peer reviewed organizations for many years.